Kurrawa Rebel On The Run of Faraway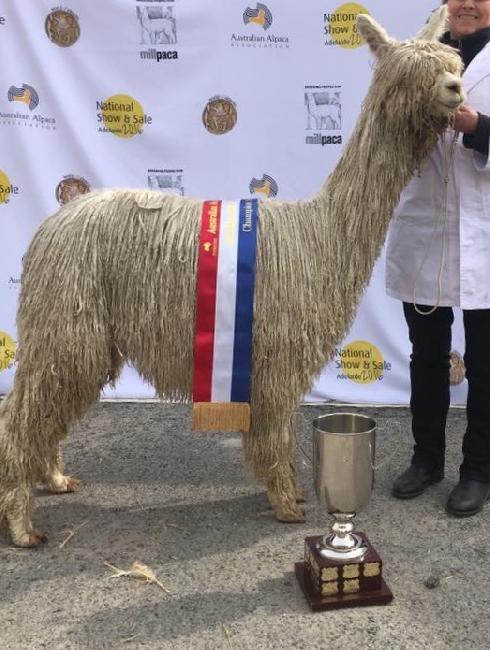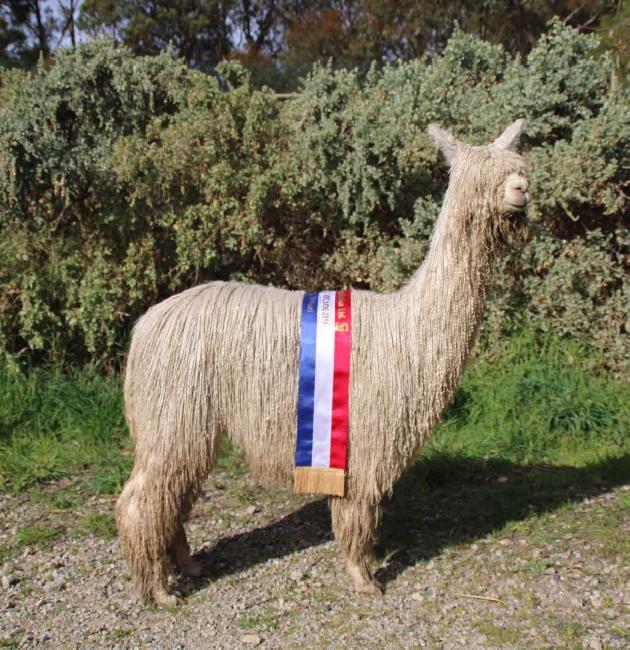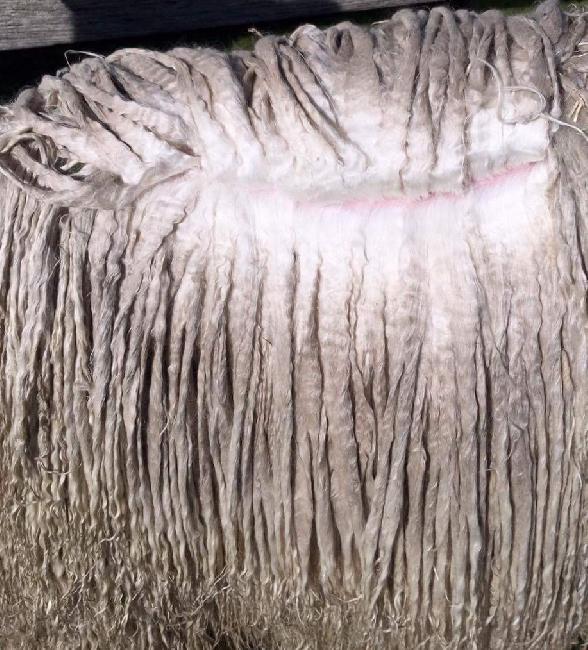 Alpaca Seller Information:
Breeder Information
Breeder Name:
Faraway Alpacas
Contact Name:
Nikki Hayton
Town/Village:
Fordingbridge
Telephone Number
07971 342975
General Information
Name
Kurrawa Rebel On The Run of Faraway
Date listed
21st January 2018
Date modified
22nd January 2018
Breed Type:
Suri (Homozygous)
Service Type:

Drive By
Mobile Mate

Blood Lineage:
Australia/USA.
Organisations Registered With:
British Alpaca Society
Australian Alpaca Association -
Australian Certified Stud Male
DNA tested
Web link specific for this stud:
Description
Recently imported from Kurrawa in Australia, this young male will have cria on the ground in 2018.
Rebel on the Run has an amazing pedigree going back to that special
group of Suri imports to Australia from the USA. One of whom was PPeruvian Amador, described by Don Julio Barreda as the "perfect example of a Suri Herdsire". Rebels pedigree also includes Kurrawa TariQ, winner of multiple supreme champion ribbons and champion progeny; Jolimont Accoyo Miquel; Cedar House Sensational; Surilana Icalon and, a double dose of Amador.
His density and lustre are simply amazing.
Prizes Won:
Champion Adult Male Suri, Australian National Show 2016

Supreme Champion Suri,
Best Suri Alpaca Fleece in Show,
Creswick Alpaca Show 2017
Date of Birth:
26th November 2014
Current Age:
3 Years and 3 Months
Sire and Dam Information
Name of Sire:
Kurrawa Justa Rebel ET
Sire is a solid colour:
Yes
Name of Dam:
Kurrawa Arabella
Fleece Information
Date of last sample:
1st October 2016
Age of animal at last sample:
1 Year and 11 Months
Fleece Number of last sample:
1st
Diameter (Micron) of first fleece sample:
19.70
Diameter (Micron) of last fleece sample:
19.70