Inca Patriot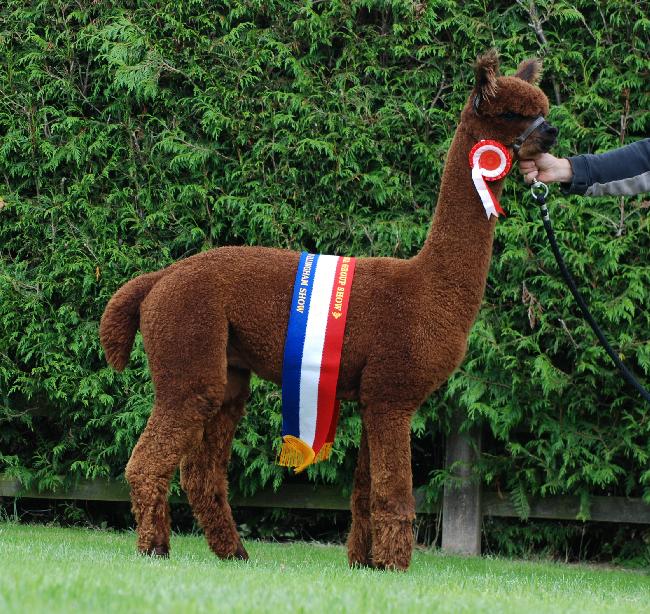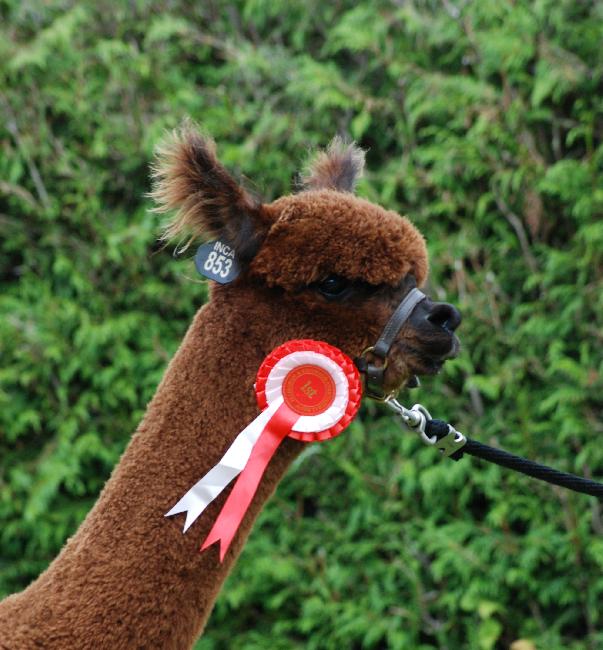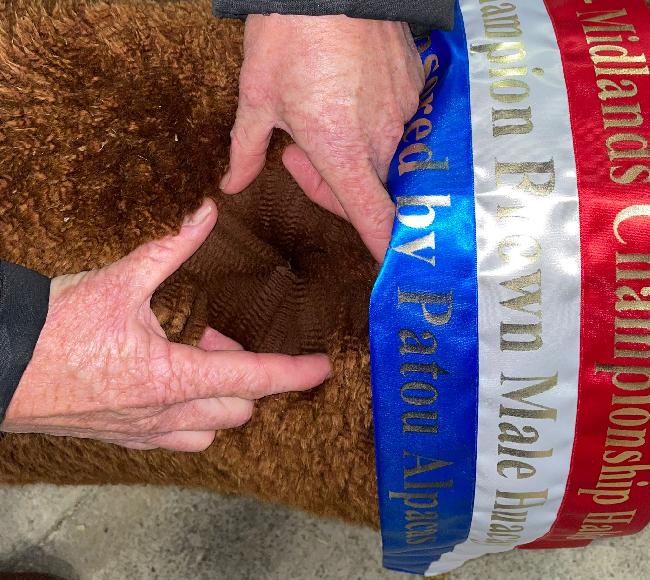 Alpaca Seller Information:
Breeder Information
Breeder Name:
Patou Alpacas
Contact Name:
Mark & Sue Steele
Telephone Number
Mob: 0788 0542260
General Information
Date listed
17th January 2023
Date modified
27th June 2023
Proven/Unproven:
Unproven
Blood Lineage:
Australian
Organisations Registered With:
BAS
Description
Inca Patriot is a truly exceptional young brown male.
His pedigree is jam packed with top quality genetics.
His sire is the Supreme Championship winning Inca Law Enforcer, a son of Surtierra Shadow of Inca.

His dam, Inca Imposing, is a Championship winning brown female with Lavender Park Tulley (Sire of Toft Timogen) as her sire and Inca Gratitude (multiple Championship winner) as her dam.

Patriot himself is a beautifully balanced, conformationally correct male with a stylish upright 'macho' stance and a true to type head.
His fleece is very fine, very uniform in both colour and micron, bright and dense with a buttery soft handle. He grows a long staple and has excellent coverage of fibre.

We are very excited and feel very privileged to have been able to acquire Inca Patriot and are looking forward to getting him working this summer.
Prizes Won:
2022 Ellingham & Ringwood Show
Intermediate Brown Male - 1st
CHAMPION BROWN MALE

2022 Midlands Show (West Shires Alpaca Group)
Intermediate Brown Male - 1st
CHAMPION BROWN MALE
Date of Birth:
15th May 2021
Current Age:
2 Years and 7 Months
Sire and Dam Information
Name of Sire:
Inca Law Enforcer
Sire is a solid colour:
Yes
Name of Dam:
Inca Imposing
Colour of Dam:
Medium Brown
Dam is a solid colour:
Yes
Fleece Information
Date of last sample:
15th May 2022
Age of animal at last sample:
1 Year
Fibre Testing Authority:
Art of Fibre
Fleece Number of last sample:
1st
Diameter (Micron) of last fleece sample:
16.10
Last sample % Fibre Over 30 microns:
0.00
Last Comfort Factor (%):
100
Last Spinning Fineness:
15.72
Last Sample Curvature:
38.80
Staple Length of last sample:
105
Futuregen Alpaca Fleece Colour Genetics
MC1R + ASIP Genotype:
EE aa
Grey/Non-Grey Status:
Non-Grey