Gilt Edge Tor De Force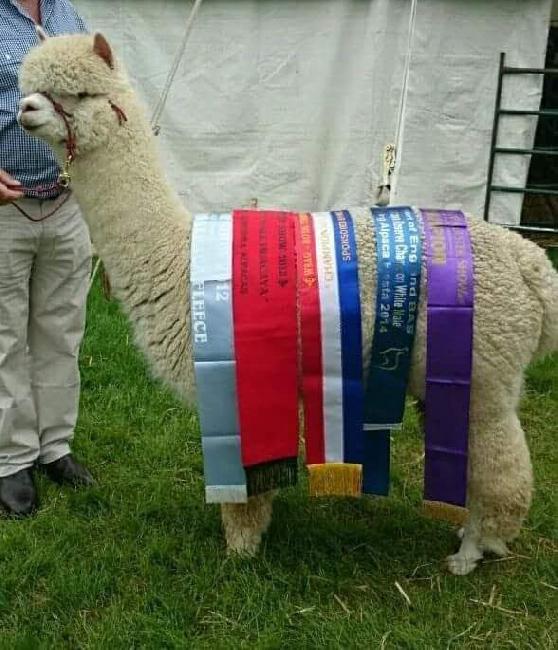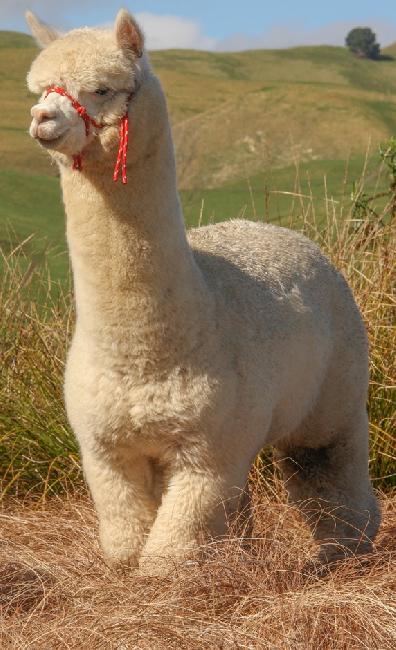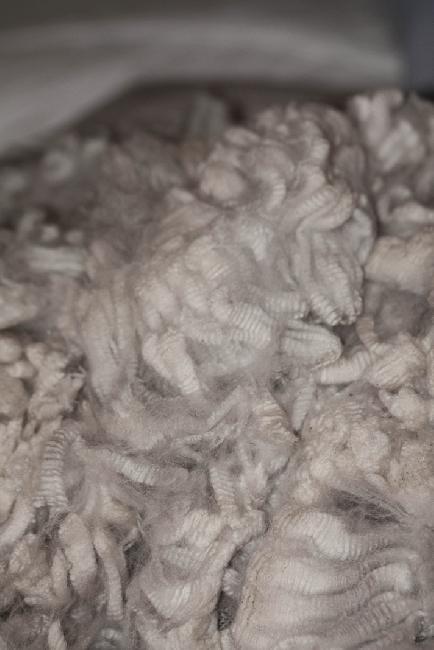 Alpaca Seller Information:
Breeder Information
Breeder Name:
ASHWOOD ALPACAS
Contact Name:
Steve Powell
Town/Village:
Bath/Bristol/Chippenham
Telephone Number
01179373862/m07977889262
General Information
Name
Gilt Edge Tor De Force
Date listed
27th January 2013
Date modified
27th January 2013
Service Type:

Drive By
Mobile Mate

Blood Lineage:
Camelot Tor(Australian)
Organisations Registered With:
Australia Alpaca Society
B.A.S
Web link specific for this stud:
Description
The elite genetics of Camelot Tor arrive in the U.K in the form of his son,THE ONLY SON OF CAMELOT TOR IN THE U.K, Gilt Edge Tor De Force of Ashwood.
This super fine young male is sired by Camelot Tor,Australia's ten times Supreme Champion alpaca.Tor De Force's dam,Grand Flowerdale Society Girl carries the highly respected genetics of Shanbrooke Accoyo Tulaco,Shanbrooke Society Attraction and Shanbrooke Society Lass, Society Lass was used in an E.T program and of her 17 cria,all 7 males were either certified for work in Australia and Newzealand or were exported to Europe as stud males,she is widely known as one of the most successful females in the history of Australian alpaca breeding. Shanbrooke Accoyo Tulaco was imported from Peru,Where he was a grand champion,also producing a long line of Australian champions to his credit. Society Girl is half sister to Flowerdale Shackleton who lives and works in Newzealand. He has been a very successful male in his own right but also sired the Newzealand Supreme Champion of 2010.

Tried and tested gentics have created a young male with a pedigree to envy with Jolimont Attitude,Jolimont Sculptor,IIR Peruvian Auzengate and Purrumbete El Dorado in the mix.

Gilt Edge Tor De Force Of Ashwood impressed as a young male with fibre statistics of FD 16.6 mircon,SD:2.8 micron ,CV;16.6 and CF ;100% ( Newzealand paddock conditions). His second fleece stats were FD; 18 mircon,SD;3.2 mircon,CV;16.7 CF; 100%. His fleece is highly lustrous,super soft to the touch and has good density relative to his fineness.His fleece has a high frequency crimp style that is very uniform across his body,and a deep amplitude in the crimp appropriate to the frequency. The low SD and CV demonstrate the uniformity of micron across his fleece.Tor De Force has a strong frame, is correct in his proportions and is of gentle nature making him a pleasure to work with.

We anticipate this male will offer fineness and a good degree of density, lustre and handle to his progeny and Ashwood Alpacas are eagerly anticipating his arrival in time for the 2013 breeding season.
Gilt Edge Tor De Force of Ashwoods latest fibre stats are Sept 2015
M 18.7 sd 3.8 cv20.2 cf 99.2 curve 55.8
at 5 years he is still extremly fine,
His 1st son won supreme Champion at the North Devon Show 2015,and his 1st daughter winning Supreme champion at the Three Counties 2016 ,showing that he passes on the elite gentics to his cria

Outside matings are strictly limited.Contact us to plan your breeding strategy for 2017 and introduce these elite genetics into your herd.More images of Gilt Edge Tor De Force of Ashwood are available for viewing or contact Steve for more information.
Prizes Won:
Auckland Easter Show (Newzealand) 2013 , 1st Int white and white Int CHAMPION

Hawks Bay( Newzealand) 2013, Reserve CHAMPION Huacaya fleece

Three counties show 2013
1st Adult White
Champion White

S.W.A.G Autumn Show 2013
1st Adult White
Champion White

National show Telford 3rd

Heart Of England 2014 - 1st Adult White Male and Reserve Champion

Devon County Show 2014-1st Adult white male-Reserve Champion white male
Date of Birth:
19th December 2010
Current Age:
7 Years and 10 Months
Sire and Dam Information
Name of Sire:
Camelot Tor
Sire is a solid colour:
Yes
Name of Dam:
Grand Flowerdale Society Girl
Colour of Dam:
Light Fawn
Dam is a solid colour:
Yes
Fleece Information
Date of last sample:
Breeder did not submit date of last sample
Fleece Number of last sample:
5th
Diameter (Micron) of first fleece sample:
16.60
Diameter (Micron) of last fleece sample:
18.70
Last sample % Fibre Over 30 microns:
0.80
Last Comfort Factor (%):
99.2
Last Sample Curvature:
55.80