Nero Black Shadow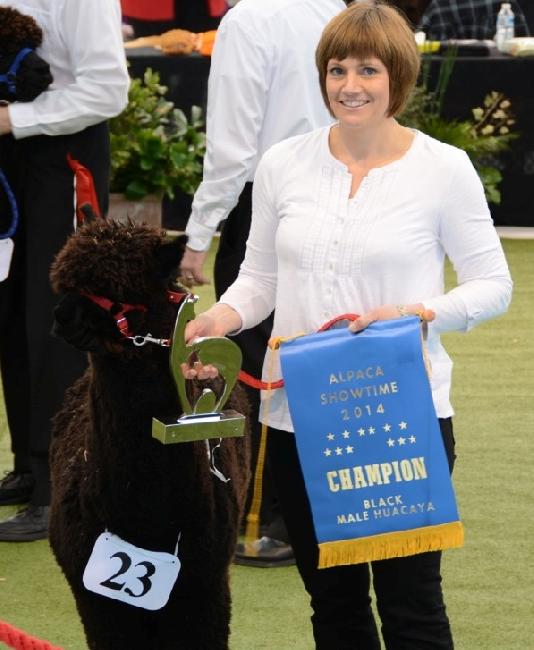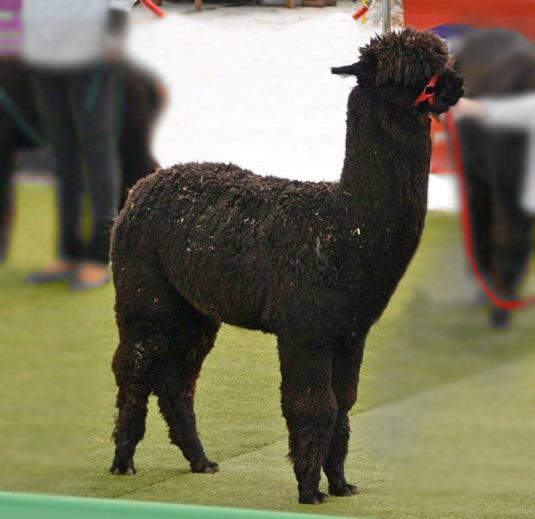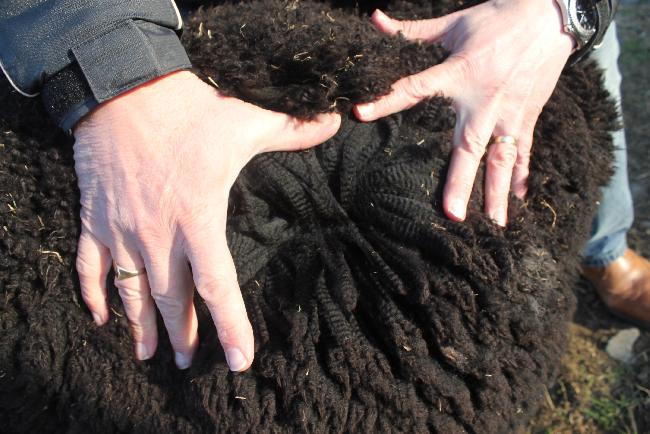 Alpaca Seller Information:
Breeder Information
Breeder Name:
Nero Black Alpaca
Contact Name:
Paul and Kathryn Shrimpton
Telephone Number
07984458869
General Information
Date listed
15th December 2014
Date modified
5th February 2018
Service Type:
On Farm
Drive By
Mobile Mate

Organisations Registered With:
UKBAS21010
NBABASUK21
Description
Shadow is an impressive blue black stud male with multiple championships to his name including the inaugural Alpaca Showtime Black Male Champion which he won just a couple of weeks after taking Reserve Black Male Champion at the 2014 National. Shadow's fleece carries all the traits of a truly special male, incredible density, a lovely buttery soft and weighty handle with enduring fineness. His fleece stats for 2017 (5th fleece) are very impressive, still only 23.9 micron with an SD of 4.9.

Shadow began stud work in 2015 he did many services with a brilliant conception rate over some elite females. Three of his black progeny of 2016 were entered into BAS registered shows in 2017. They won five 1st places between them, a very impressive start for this unique black male.

He displays enviable substance of bone and a solid, true to type frame. He has a powerful yet attractive head, typical of his sire ATA Cambridge Centurion.

Shadow's bright black fleece has great density and a beautiful soft handle. Of an advanced type it is highly aligned and uniform in crimp and micron.

Whilst his dam Nero Black Galaxy was Futurity Brown Champion in 2011 there is also a depth of black genetics behind Shadow. His sire, mentioned above, needs no further introduction. His Grandmother Cambridge Scarborough has produced 3 show black champions and in her own right still carries a beautiful fine black fleece.

In summary Nero Black Shadow is an outstanding male who will bring quality and progression to the herd of any black breeder.
Prizes Won:
Black Male Champion and Best British Bred Huacaya at NWAG 2013
Black Male Reserve Champion BAS Nationals 2014
Black Male Champion Alpaca Showtime 2014
Black Male Champion NWAG 2014
Black Male Champion Northumberland 2014
Date of Birth:
19th August 2012
Current Age:
6 Years and 8 Months
Sire and Dam Information
Name of Sire:
ATA Cambridge Centurion
Sire is a solid colour:
Yes
Name of Dam:
Nero Black Galaxy
Colour of Dam:
Medium Brown
Fleece Information
Date of last sample:
11th October 2017
Age of animal at last sample:
5 Years and 2 Months
Fibre Testing Authority:
Australian Alpaca Fibre Testing
Fleece Number of last sample:
5th
Diameter (Micron) of first fleece sample:
18.50
Diameter (Micron) of last fleece sample:
23.90
Last sample % Fibre Over 30 microns:
0.00
Last Comfort Factor (%):
100
Last Sample Curvature:
26.40
Staple Length of last sample:
115