Inca Marcelo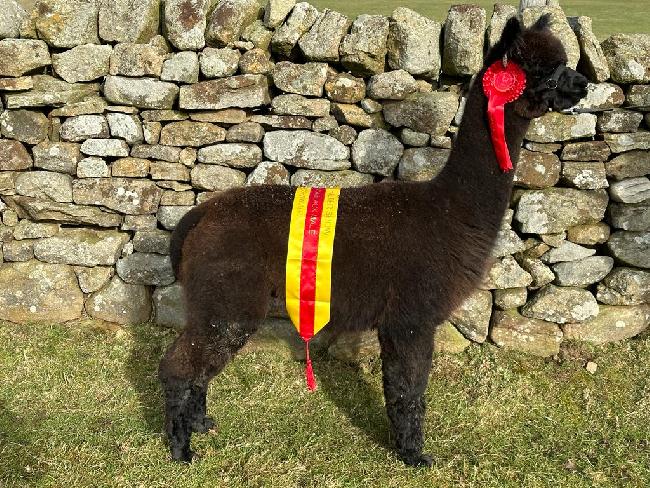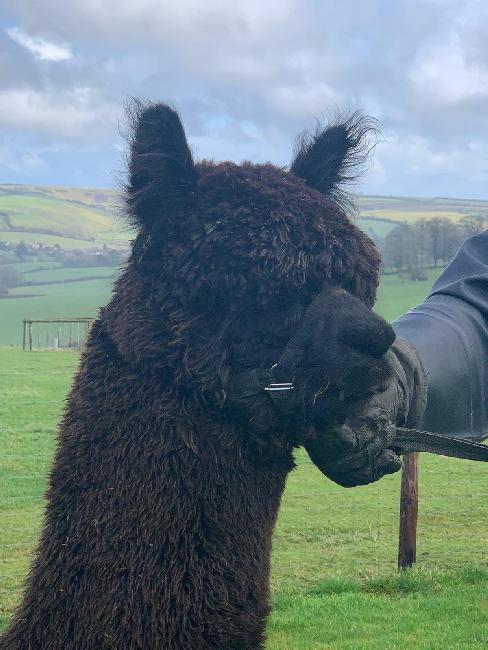 Alpaca Seller Information:
Breeder Information
Breeder Name:
Nero Black Alpaca
Contact Name:
Paul and Kathryn Shrimpton
Telephone Number
07984458869
General Information
Date listed
16th March 2021
Date modified
6th February 2023
Service Type:

Drive By
Mobile Mate

Blood Lineage:
Australian Bloodlines
Organisations Registered With:
BAS
Web link specific for this stud:
Description
With a truly world class pedigree, we are delighted to have been able to add Marcelo to the Nero Black Alpaca stud. His dam Inca Incognito has had legendary show success culminating in two Supreme Huacaya Championships. Marcelo is sired by Surtierra Shadow who is established as one of the world's elite black herdsires at Inca Alpaca.

Marcelo is a completely balanced black alpaca, exhibiting impressive quality in all the traits required for a progressive and impactful breeding programme. With a superfine fleece which cut a weight of 3.1Kg in 2020 ( 2nd fleece ) he has very good density as you would expect in a male of this calibre.

Coronavirus restrictions curtailed a promising show record in 2019 but Marcelo took Champion Black Male at NEBAG in 2021.
Prizes Won:
Somerset County show 2019 Huacaya Intermediate Black Male 1st
NEBAG Halter Show 2021 Huacaya Adult Black Male 1st
NEBAG Halter Show 2021 Huacaya Champion Black Male

C
Date of Birth:
7th July 2018
Current Age:
5 Years and 5 Months
Sire and Dam Information
Name of Sire:
Surtierra Shadow
Sire is a solid colour:
Yes
Name of Dam:
Inca Incognito
Dam is a solid colour:
Yes
Fleece Information
Date of last sample:
20th April 2020
Age of animal at last sample:
1 Year and 9 Months
Fibre Testing Authority:
Art of Fibre
Fleece Number of last sample:
2nd
Diameter (Micron) of first fleece sample:
18.40
Diameter (Micron) of last fleece sample:
18.30
Last sample % Fibre Over 30 microns:
0.00
Last Comfort Factor (%):
100
Last Yield (Kg/Year):
3.18
Last Spinning Fineness:
17.80
Last Sample Curvature:
45.50
Staple Length of last sample:
110