Artwork B.R. Macchiato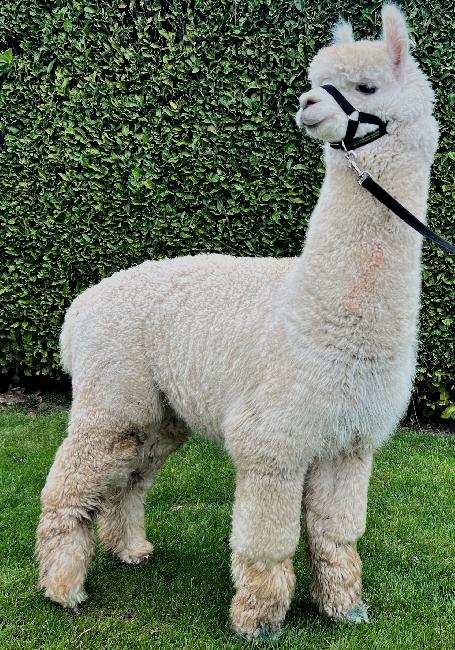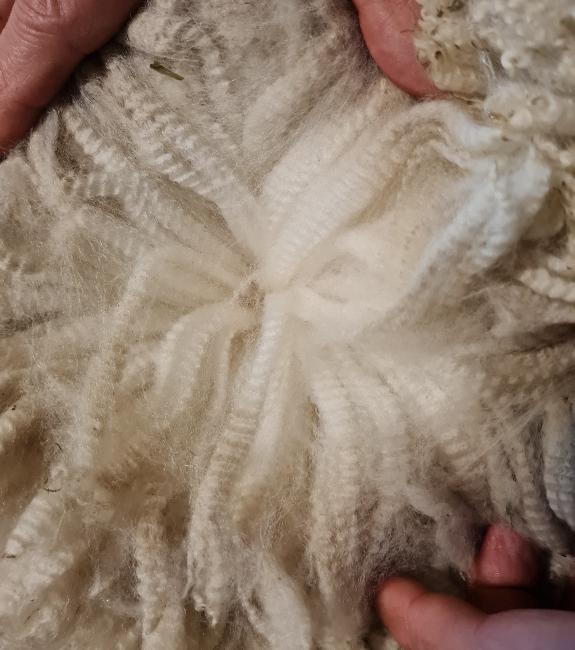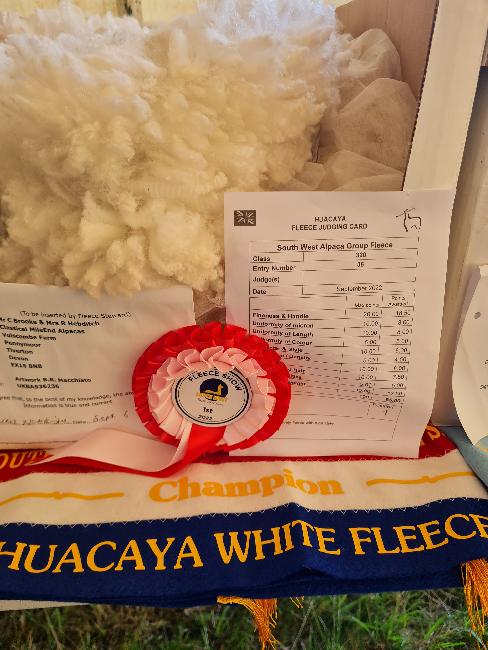 Alpaca Seller Information:
Breeder Information
Breeder Name:
Classical/MileEnd Alpacas
Contact Name:
Rachel Hebditch/Chas Brooke
Telephone Number
01884 243579
General Information
Name
Artwork B.R. Macchiato
Date modified
25th January 2023
Organisations Registered With:
British Alpaca Society
Description
Glorious white male exhibiting a very fine fleece with excellent staple length and structure. His sire is the beribboned Snowmass Bronze Royalty with all the big names from Snowmass behind him. Very impressed with the style and substance of bone of these alpacas and it will be very interesting to see what colours he produces given his sire and grandsire. We are sure these genetics will improve our breeding herd.
Prizes Won:
Champion Light Male South of England Show 2021
Champion White Fleece Somerset Show September 2022 Judge Jo Bridge
1st Adult White Male Somerset Show 2022 Judge Barbara Hetherington
Date of Birth:
20th June 2019
Current Age:
4 Years and 6 Months
Sire and Dam Information
Name of Sire:
Snowmass Bronze Royalty of ARW
Colour of Sire:
Light Brown
Sire is a solid colour:
Yes
Name of Dam:
Artwork I.E. Miranda
Dam is a solid colour:
Yes
Fleece Information
Date of last sample:
6th May 2021
Age of animal at last sample:
1 Year and 11 Months
Fibre Testing Authority:
Art of Fibre
Fleece Number of last sample:
2nd
Diameter (Micron) of first fleece sample:
16.80
Diameter (Micron) of last fleece sample:
16.90
Last sample % Fibre Over 30 microns:
100.00
Last Comfort Factor (%):
0