Beck Brow On The Money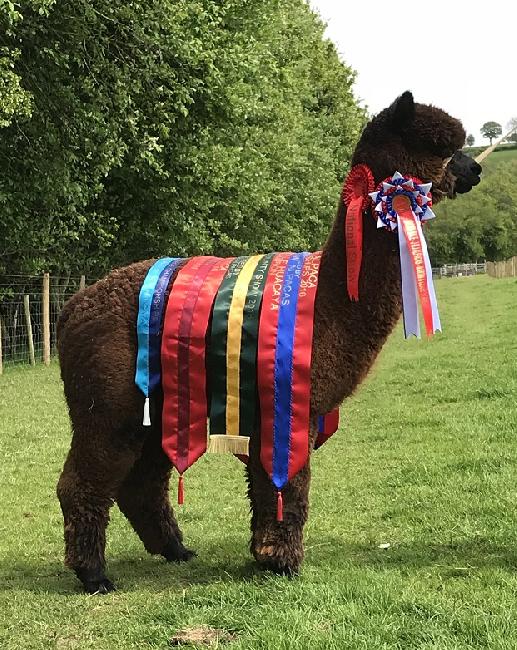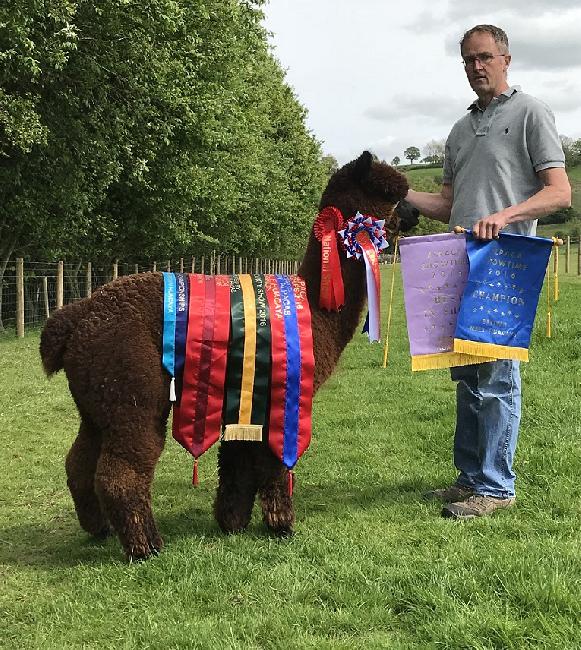 Alpaca Seller Information:
Breeder Information
Breeder Name:
Beck Brow Alpacas of Cumbria
Contact Name:
Barbara Hetherington
Telephone Number
01768896105
General Information
Name
Beck Brow On The Money
Date listed
22nd January 2018
Date modified
31st December 2018
Proven/Unproven:
Unproven
Blood Lineage:
Australian x Peruvian
Organisations Registered With:
BAS
Description
Beck Brow On The Money is an outstanding young brown herdsire. who has the fleece qualities more commonly seen in top quality whites.

His fleece is fine, dense and very organised throughout. His uniformity of micron, demonstrated with his low SD, gives his rich brown fleece a soft buttery feel.

He is a compact male (not the tallest) who has a very good strength of bone, a solid frame, and true to type head. In fact very much like his father; Timbertop CT Goldmine of Beck Brow, who is sire to numerous champions across the colours.

His dam; Bozedown Campari is a championship winning brown female, who is very consistent in her progeny, providing us with two full siblings of equal quality.

He has had great show success, just very narrowly missing out a Supreme Championship (rare for a brown) on two occasions. International judge Steve Ridout, when judging at Showtime 2016, described him as world class.

First fleece stats: MFD:17.3 SD: 3.5 CV: 20.3 CF:100% (may 2016 AAFT)

Limited outside services available.
Prizes Won:
2016:

National Show - 1st Junior
NWAG - 1st Junior & Champion Brown Male.
SAG - 1st Junior & Champion Brown Male.
Eastern Region Fleece - 1st Junior
Westmorland - 1st Intermediate & Brown Champion.
Yorkshire - 1st Intermedate & Brown Champion.
Showtime - 1st Intermediate & Brown Champion

2017:
Northern Fleece Show - 1st & Reserve Brown Champion (Full brother champion)
Date of Birth:
3rd May 2015
Current Age:
3 Years and 11 Months
Sire and Dam Information
Name of Sire:
Timbertop CT Goldmine ET of Beck Brow
Colour of Sire:
Medium Fawn
Sire is a solid colour:
Yes
Name of Dam:
Bozedown Campari
Colour of Dam:
Dark Brown
Fleece Information
Date of last sample:
21st May 2017
Age of animal at last sample:
2 Years
Fibre Testing Authority:
Australian Alpaca Fibre Testing
Fleece Number of last sample:
2nd
Diameter (Micron) of first fleece sample:
17.30
Diameter (Micron) of last fleece sample:
20.20
Last sample % Fibre Over 30 microns:
0.01
Last Comfort Factor (%):
99.99