Beck Brow Suri Woodstock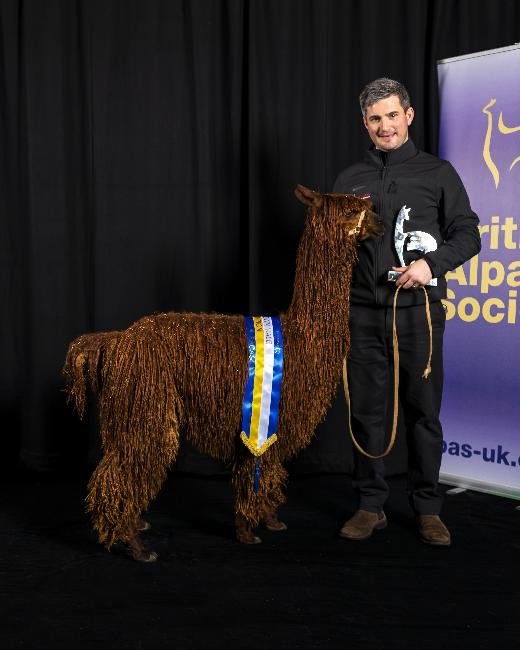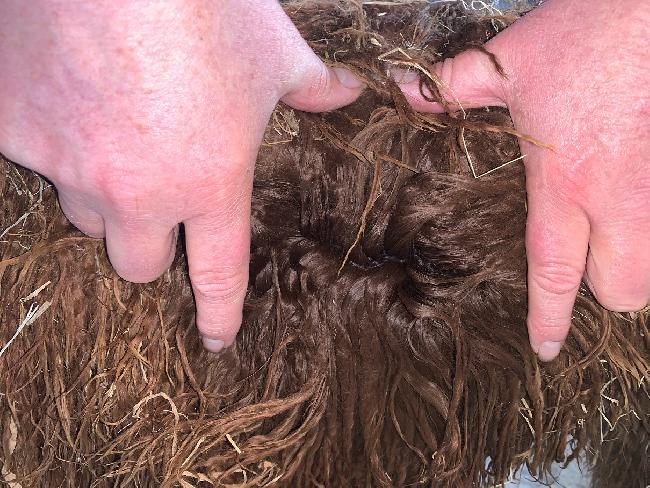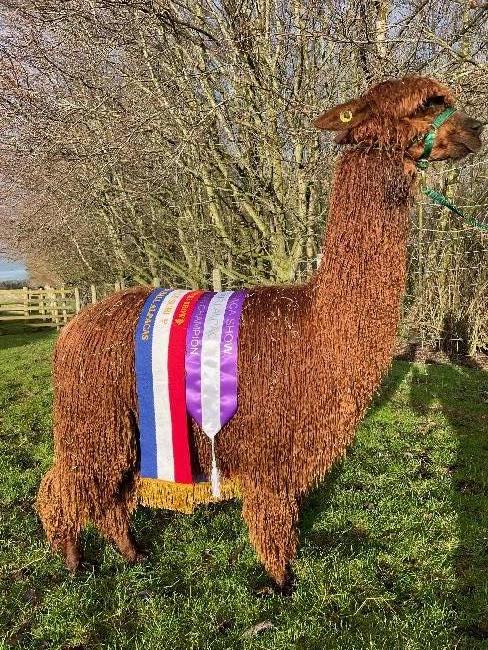 Alpaca Seller Information:
Breeder Information
Breeder Name:
Beck Brow Alpacas of Cumbria
Contact Name:
Barbara Hetherington
Telephone Number
01768896105
General Information
Name
Beck Brow Suri Woodstock
Date listed
15th January 2023
Date modified
21st January 2023
Blood Lineage:
Australian/USA
Organisations Registered With:
BAS
Description
BAS National Champion Brown Male 2022

Woodstock is an eye-catching Suri male who is conformationally sound in every way. He has great presence and is very true to type for the Suri breed.

He is unbeaten in his show record having taken three halter championships and one fleece championship from the four shows entered.

Woodstock has a beautiful rich brown fleece (Ee aa) which is exhibiting a real depth of lustre accompanied by a lovely sleek handle. He is dense and has a good level of fineness for his breed and colour.

We have cria expected early 2023 for those wishing to view.
Prizes Won:
2021
Northern Halter Show
Champion Brown Suri Male

2021
Midlands Halter Show
Champion Brown Male

BAS National Show
Champion Brown Male

Northern Fleece Show
Champion Brown Suri Fleece
Date of Birth:
8th June 2020
Current Age:
3 Years and 6 Months
Sire and Dam Information
Name of Sire:
Kurrawa Hell Raiser of BBW (Imp)
Colour of Sire:
Dark Fawn
Sire is a solid colour:
No
Name of Dam:
Beck Brow Angie's Tribute
Colour of Dam:
Medium Fawn
Dam is a solid colour:
Yes
Fleece Information
Date of last sample:
13th April 2022
Age of animal at last sample:
1 Year and 10 Months
Fibre Testing Authority:
Art of Fibre
Fleece Number of last sample:
2nd
Diameter (Micron) of last fleece sample:
23.00
Last sample % Fibre Over 30 microns:
9.60
Last Comfort Factor (%):
90.4