Popham Suri Carlos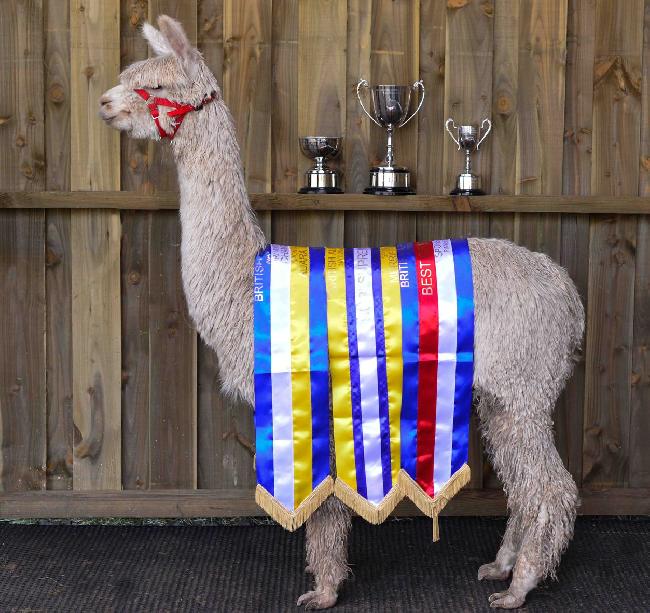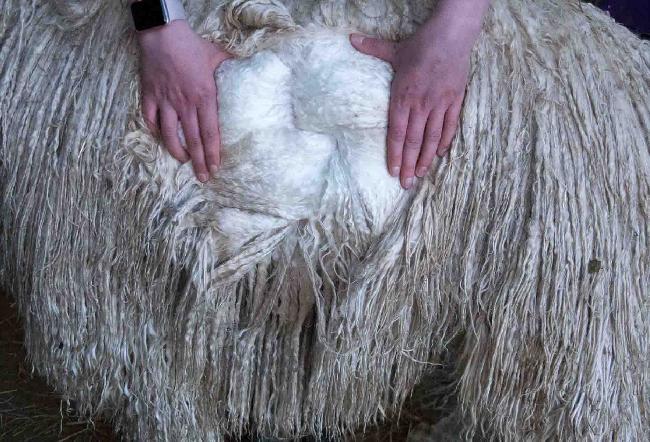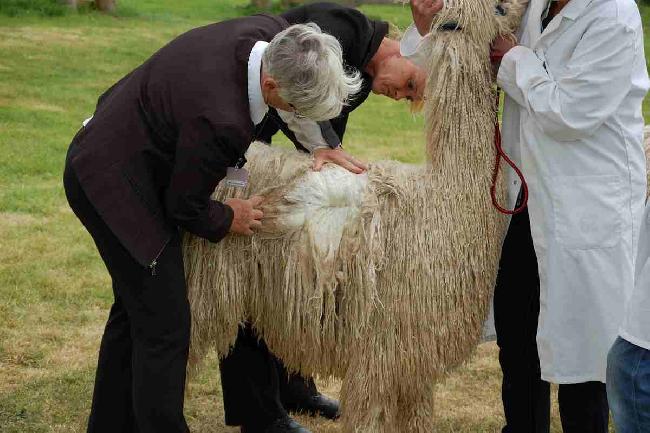 Alpaca Seller Information:
Breeder Information
Breeder Name:
Popham Alpacas
Contact Name:
Gary & Felicia Sanders
Telephone Number
01752 843518/ 07812145902
General Information
Date listed
6th February 2017
Date modified
1st April 2019
Breed Type:
Suri (Homozygous)
Service Type:

Drive By
Mobile Mate

Organisations Registered With:
BAS
Description
According to Angela Pluess, the -Australian judge at the 2016 BAS Nationals you need sunglasses when looking into Carlos's fleece such is his high level of lustre. Carlos went onto win Supreme.

Wave and twist lock style, exceptionally fine and uniform across the body, with a high degree of density Carlos is an outstanding suri male.
Prizes Won:
2015/03 National Halter Show Suri Junior Male - White 2nd
2015/04 Spring Alpaca Fiesta - H O Eng Suri Junior Male - White 1st
2015/04 Spring Alpaca Fiesta - H O Eng Suri Champion White Male R
2015/05 Devon County (639) Suri Junior Male - White 1st
2015/05 Devon County Suri Champion White Male C
2015/05 Devon County Suri Supreme Champion R
2015/05 Swag At The Royal Bath & West Suri Junior Male - White 1st
2015/05 Swag At The Royal Bath & West Suri Champion White Male C
2015/08 North Devon Short Fleece Suri Intermediate Male - White 1st
2015/08 North Devon Short Fleece Suri Supreme Champion C
2016/03 National Halter Show Suri Intermediate Male White ( 1st
2016/03 National Halter Show Suri Champion White Male C
2016/03 National Halter Show Suri Supreme Champion C
2016/03 National Halter Show Best British Bred Suri C
2016/05 Devon County (617) Suri Intermediate Male - 1st
2016/05 Devon County Suri Champion White Male C
2016/05 Devon County Suri Supreme Champion C
2016/10 Alpaca Showtime 2016 Suri Adult Male - White 1st
Date of Birth:
28th June 2014
Sire and Dam Information
Name of Sire:
Popham Suri Doom Bar
Sire is a solid colour:
Yes
Name of Dam:
Popham Evita
Dam is a solid colour:
Yes
Fleece Information
Date of last sample:
7th September 2018
Age of animal at last sample:
4 Years and 3 Months
Fibre Testing Authority:
Australian Alpaca Fibre Testing
Fleece Number of last sample:
1st
Diameter (Micron) of first fleece sample:
17.00
Diameter (Micron) of last fleece sample:
19.70