Snowmass Velvet Voyager of ARW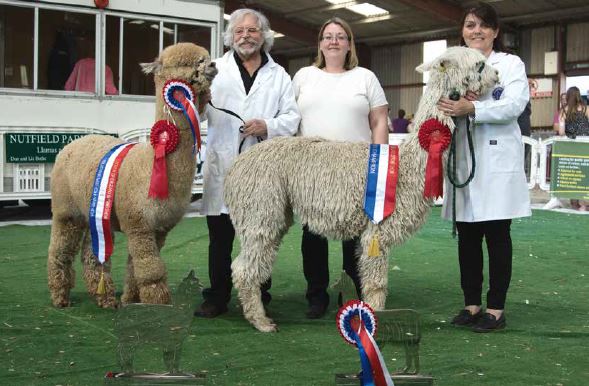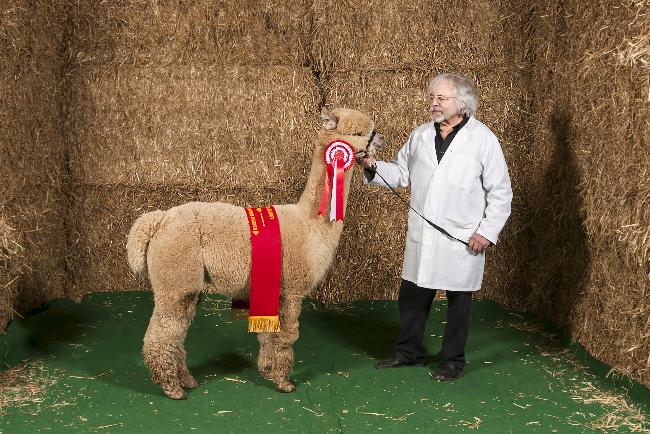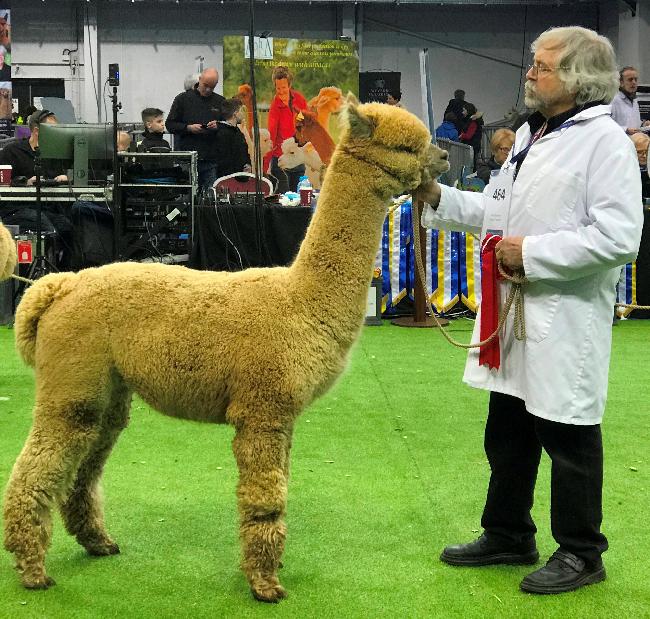 Alpaca Seller Information:
Breeder Information
Breeder Name:
Artwork Alpacas
Contact Name:
Ken Freivokh
Telephone Number
07785 258740
General Information
Name
Snowmass Velvet Voyager of ARW
Date listed
3rd February 2019
Date modified
24th February 2020
Organisations Registered With:
BAS UKBAS30577
USA/32790399
ARI 32790399
CIS 6578
Web link specific for this stud:
Description
An imposing male, Velvet Voyager is a Best Man descendant on the dam side, and the multi-championship winner Snowmass Velvet Touche on the Sire side. When we made enquiries with Snowmass about him, Julie Skinner's answer was:
I know you have asked about Velvet Voyager. He is from one of our reserve Best Man daughters Snowmass Wedding Veil. I have him set to breed to our herd this year as he is now 2.5 years old. He was on our show string and took a 1st place at Futurity. I don?t know if you saw him or how you came up with him as an option but you did so I feel compelled to share the information on him. I have to say in the same breath I really don?t want to let him go.
He is an incredible Velvet Touche son and think one of our best medium Fawn males and with light genetics I think he will reproduce the lighter fawns very well which we need.
But as Don reminds me we need to make some sales to keep our business in check and you would represent him and our breeding program so well on your side of the world which inspires me to let him go.
Shearing grading notes
UR 14 Curve 60 brightness 1.3 Staple 3.5 2.7 Skirted fleece weight. ? Best Man Wedding Veil & Velvet Touche best cross ever. A1 show BREED.
Velvet Voyager has come top at the three UK shows he has attended, including Supreme Champion at the 2018 South of England Show under Mary-Jo.
Velvet Voyager was mated to Snowmass Divine Royalty during the journey to UK, and she gave us Artwork American Splendour, who went on to win 4 Championships and 2 Reserve Championships.
Prizes Won:
1st Senior Male Light - BAS National Show 2018
Champion Male Light - Heart of England Spring Alpaca Fiesta 2018
Supreme Champion - South of England Show 2018
Date of Birth:
18th November 2013
Current Age:
7 Years and 2 Months
Sire and Dam Information
Name of Sire:
Snowmass Velvet Touche
Colour of Sire:
Medium Brown
Sire is a solid colour:
Yes
Name of Dam:
Snowmass Wedding Veil
Fleece Information
Date of last sample:
10th May 2018
Age of animal at last sample:
4 Years and 6 Months
Fibre Testing Authority:
Australian Alpaca Fibre Testing
Diameter (Micron) of first fleece sample:
14.30
Diameter (Micron) of last fleece sample:
19.40
Last Spinning Fineness:
19.36
Last Sample Curvature:
51.00