Inca Grey Limelight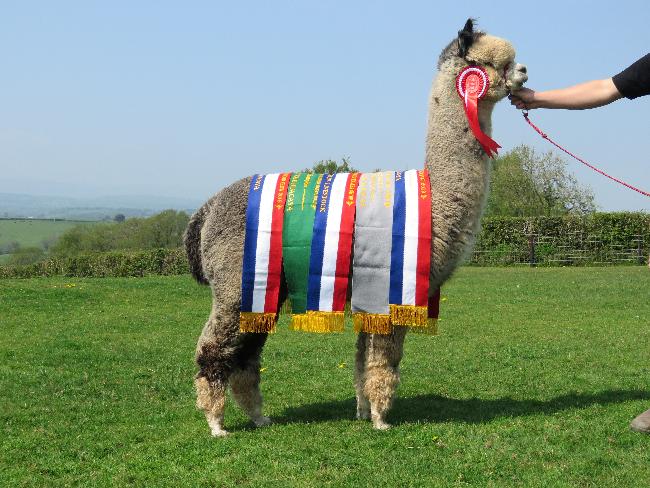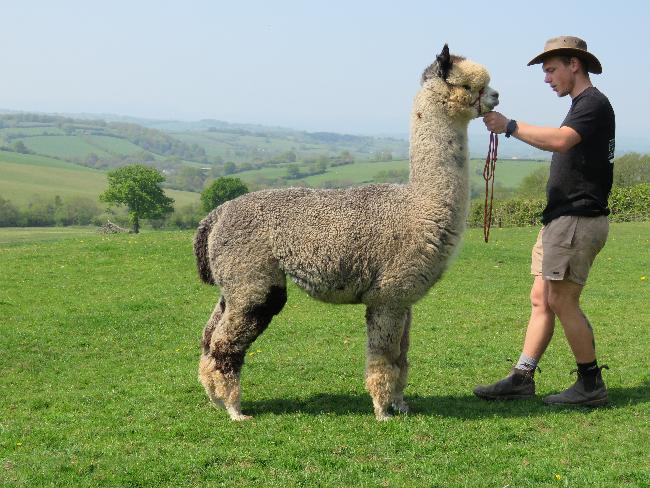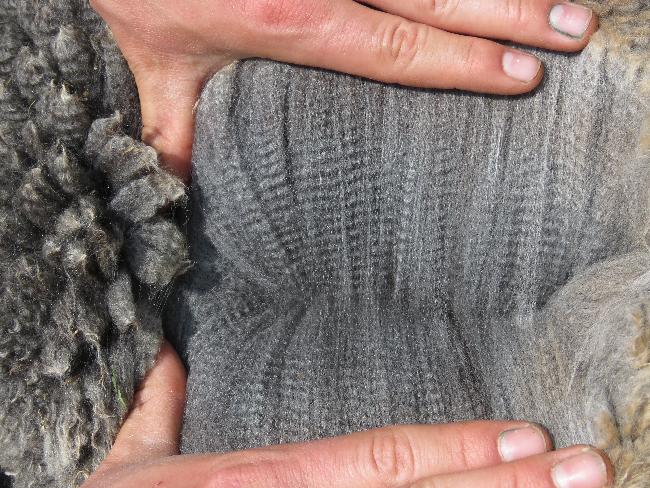 Alpaca Seller Information:
Breeder Information
Breeder Name:
Usk Valley Alpacas
Contact Name:
George Morgan
Telephone Number
01600 473 222
General Information
Date listed
17th March 2021
Date modified
17th March 2021
Description
CURRENTLY BEING KEPT IN HOUSE - BEING REVIEWED THIS SUMMER.
Limelight is a striking silver grey alpaca, he is well grown with outstanding attributes to his fleece. We are extremely please with the first few progeny from limelight this year, he has passed on his fleece density, and the cria are growing very fast.
Limelight has matured into a strong male, with a great phenotype and bone structure, he also has sound conformation and is always standing proudly in the paddock.
His fleece has a long staple length, with good crimp structure and low primary fibres. With great density and being very uniform in colour for a grey, we find Limelight to be the perfect grey macho.
Coming from an excellent pedigree, sired by Sutierra Shadow, who needs no introduction. Also having one of Incas top grey breeding maternal lines through his dam, Inca Grey Evening Light, he is just the man for the job.
Prizes Won:
2020
HOE Autumn Fleece Show - Huacaya Grey Fleece 24-48 Month - 1st
HOE Autumn Fleece Show - Reserve Champion Grey Huacaya Fleece

SWAG Fleece Show - Huacaya Grey Fleece 24-48 Month - 1st

Cornish Fleece Show - Huacaya Grey Fleece 24-48 Month - 1st
Cornish Fleece Show - Champion Grey Huacaya Fleece

National Fleece Championship - Qualified

2019
Northern Fleece Show - Huacaya Grey Fleece 12-24 Month - 1st
Northern Fleece Show - Champion Grey Huacaya Fleece​

Midlands Champion​ship - Grey Huacaya Adult Male - 1st
Midlands Champion​ship - Champion Huacaya Grey Male

Welsh Alpaca Show - Grey Huacaya Adult Male - 2nd

SWAG Halter show - Grey Huacaya Adult Male - 1st
SWAG Halter show - Reserve Champion Huacaya Grey Male

North Somerset Show - Grey Huacaya Intermediate Male - 1st
North Somerset Show​ - Champion Huacaya Grey Male

Spring Alpaca Fiesta - HOE - Grey Huacaya Intermediate Male - 1st
Spring Alpaca Fiesta - HOE - Reserve Champion Huacaya Grey Male

2018
Midlands Championship - Grey Huacaya Intermediate Male - 2nd

Ellingham & Ringwood Short Fleece Show - Grey Huacaya Intermediate Male - 1st
Ellingham & Ringwood Short Fleece Show - Champion Huacaya Grey Male
Solid Colour:
Not applicable for grey animal
Date of Birth:
21st May 2017
Current Age:
5 Years and 3 Months
Sire and Dam Information
Name of Sire:
Surtierra Shadow
Sire is a solid colour:
Yes
Name of Dam:
Inca grey Evening Light