Velvet Hall Storm Surge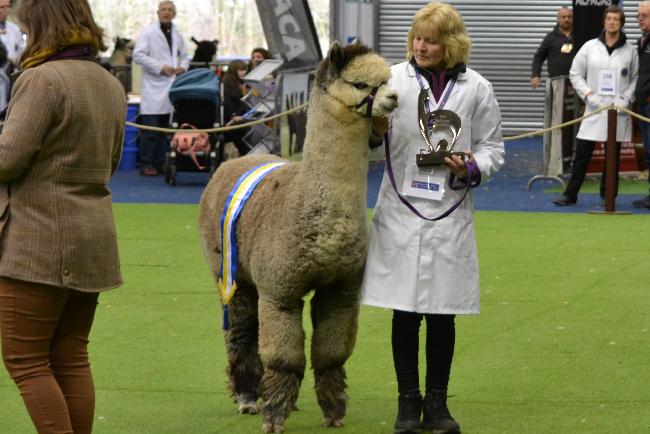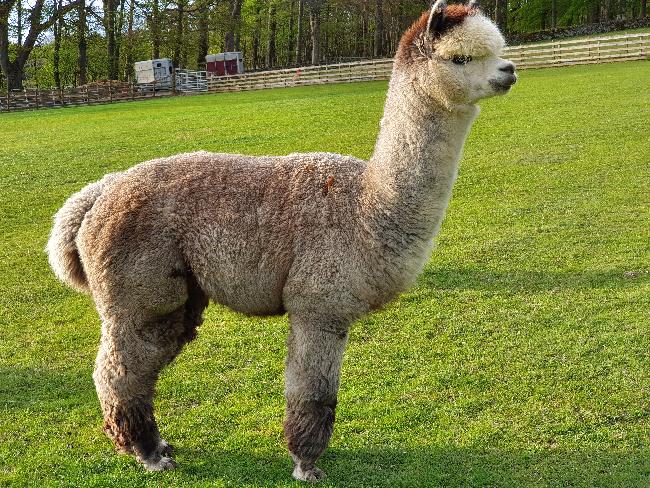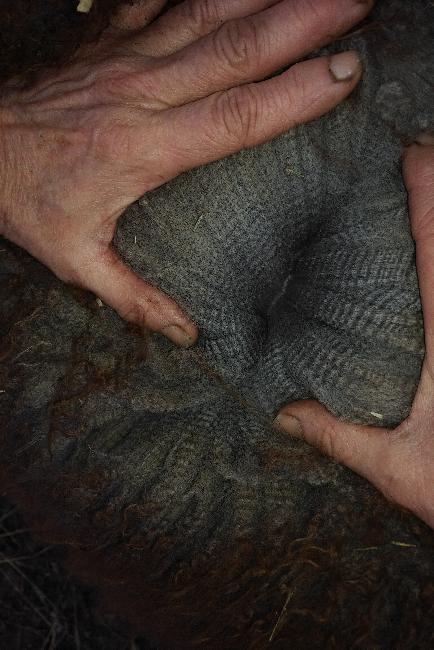 Alpaca Seller Information:
Breeder Information
Breeder Name:
Velvet Hall Alpacas
Contact Name:
Stuart Ramsay
Telephone Number
01896870201
General Information
Name
Velvet Hall Storm Surge
Date listed
4th February 2019
Date modified
20th March 2021
Service Type:
On Farm
Drive By
Mobile Mate

Blood Lineage:
Australian
Organisations Registered With:
British Alpaca Society UKBAS31749
Web link specific for this stud:
Description
Velvet Hall imported his dam Timbertop CT Pearly Popstar from NZ in 2014. Storm is a medium silver-grey alpaca with superb density and fineness. He carries his crimp style to the extremities including down the legs. He displays a fantastic uniformity of colour and micron in his fleece combined with excellent staple length. The brightness of the fleece in this young male is just stunning, and these highly sought-after traits are displayed in his show results. At the 2018 National Show, Storm was the only junior alpaca in the supreme line-up. He has a very gentle demeanour which he takes from his dam Pearly Popstar. He carries fantastic Australian genetics from Jolimont Warrior, Wyterrica Propaganda, Purrumbete El Dorado, Patagonia Celtic Triumph and Blue Grass Waterloo Sunset to name but a few.
We will be limiting Storm Surge mating's in 2019 to 8 outside mating's.
Prizes Won:
2018 National Show Junior Male Grey 1st
2018 National Show Champion Grey Male
2018 NWAG Championship Junior Male Grey 1st
2018 NWAG Championship Champion Grey Male
2018 NWAG Championship Champion Grey
2018 Scottish Championship Junior Male Grey 1st
2018 Scottish Championship Champion Grey Male
2018 Northumberland Junior Male Grey 1st
2018 Northumberland Champion Grey Male
2018 Westmorland County Show Intermediate Male Grey 1st
2018 Westmorland County Show Champion Grey Male
2018 Northern Fleece Show Huacaya Grey Fleece 6-12 Month 1st
2018 Northern Fleece Show Champion Grey Huacaya Fleece C
2019 National Show Intermediate Male Grey 1st
2019 National Show Champion Grey Male
2019 NWAG Championship Intermediate Male Grey 1st
2019 NWAG Championship Champion Grey Male
2019 NWAG Championship Champion Grey
2019 Scottish Championship Intermediate Male Grey 1st
2019 Scottish Championship Champion Grey Male
Solid Colour:
Not applicable for grey animal
Date of Birth:
10th July 2017
Current Age:
5 Years and 1 Month
Sire and Dam Information
Name of Sire:
Ep Cambridge Gunsmith
Colour of Sire:
Medium Grey
Name of Dam:
Timbertop CT Pearly Popstar
Fleece Information
Date of last sample:
1st June 2018
Age of animal at last sample:
11 Months
Fibre Testing Authority:
Australian Alpaca Fibre Testing
Fleece Number of last sample:
3rd
Diameter (Micron) of first fleece sample:
16.70
Diameter (Micron) of last fleece sample:
18.70
Last sample % Fibre Over 30 microns:
1.00
Last Comfort Factor (%):
99
Last Yield (Kg/Year):
1.82
Last Spinning Fineness:
18.00
Last Sample Curvature:
48.50
Staple Length of last sample:
90