Beck Brow Prime Suspect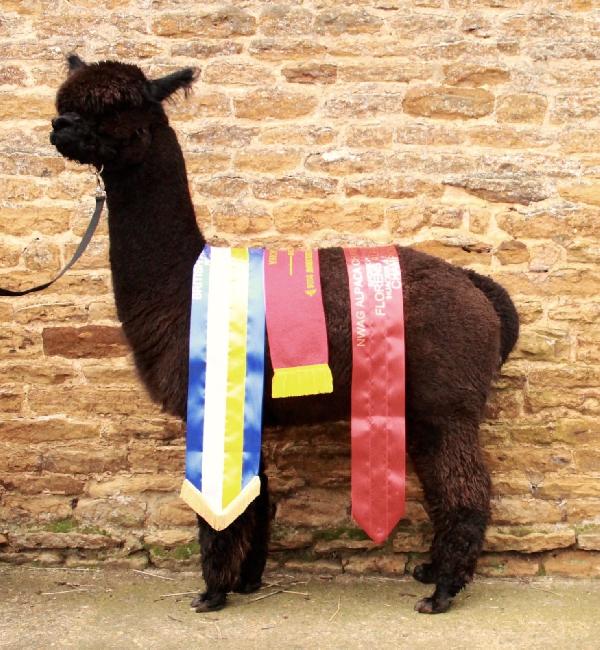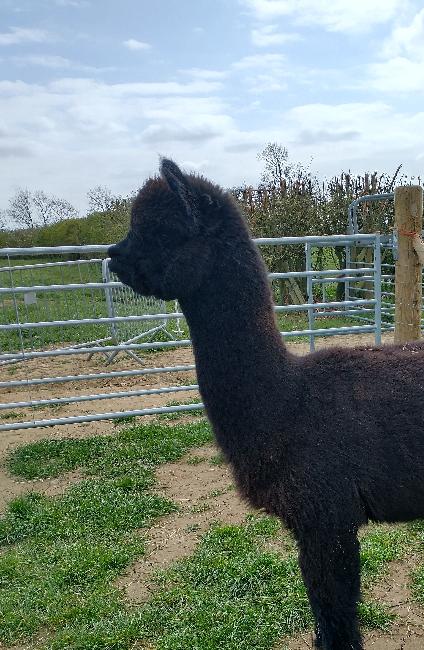 Alpaca Seller Information:
Breeder Information
Breeder Name:
Orchard Corner Alpacas
Telephone Number
07506 595182
General Information
Name
Beck Brow Prime Suspect
Date modified
10th January 2022
Service Type:
On Farm
Drive By
Mobile Mate

Organisations Registered With:
British Alpaca Society
Web link specific for this stud:
Description
Prime Suspect is a stunning black male. He has excellent conformation on a strong frame with a pleasing true to type head. His fleece displays great density and brightness with a soft handle. He is a confident stud male but very easy to handle.
He has an amazing presence in the paddock and has had a superb show career.
Prizes Won:
National Halter Show 2016 Huacaya Intermediate Male - Black
Huacaya Champion Black Male
1st
C
Hoe Autumn Fleece Show 2016 Huacaya Black Fleece 12-24 Months
Champion Black Huacaya Fleece
1st
C
Yorkshire Alpaca Halter Show 2015 Huacaya Intermediate Male - Black
Huacaya Champion Black Male
1st
C
Northumberland 2015 Huacaya Junior Male - Black
2nd
National Halter Show 2015 Huacaya Junior Male - Black
2nd
N W A G Alpaca Championship 2015 Huacaya Junior Male - Black
Huacaya Champion Black Male
1st
C
Alpaca Showtime 2015 2015 Huacaya Intermediate Male - Black
Huacaya Champion Black Male
1st
C
Date of Birth:
25th June 2014
Current Age:
7 Years and 7 Months
Sire and Dam Information
Name of Sire:
Anzac Viracocha Black Sabbath
Sire is a solid colour:
Yes
Name of Dam:
Anzacs Attitude's Sweet Secret
Fleece Information
Date of last sample:
21st June 2021
Age of animal at last sample:
7 Years
Fleece Number of last sample:
7th
Diameter (Micron) of last fleece sample:
26.80
Staple Length of last sample:
100