Houghton Blaine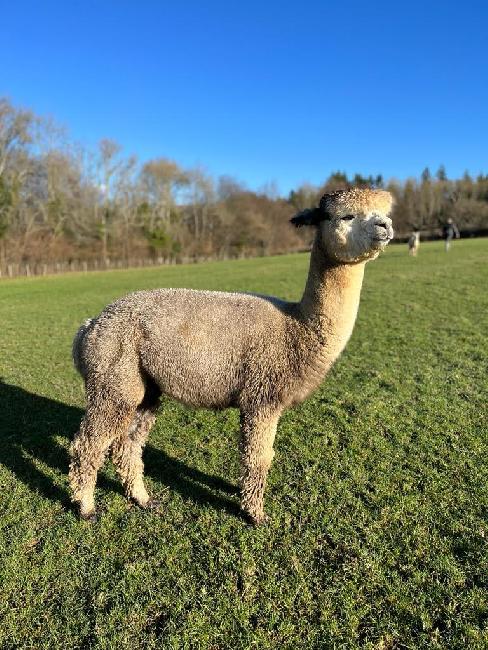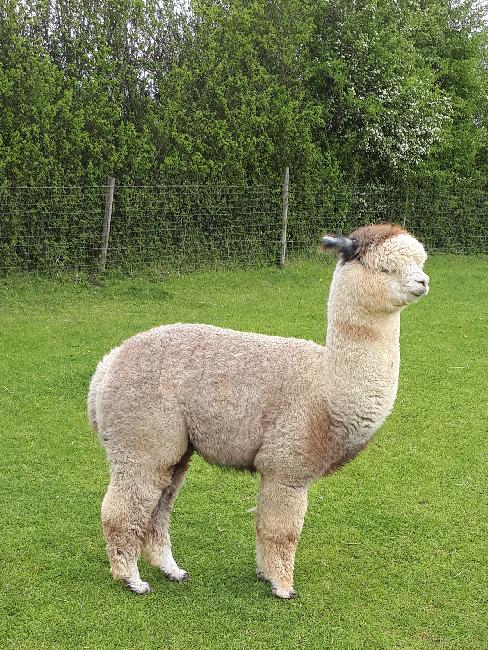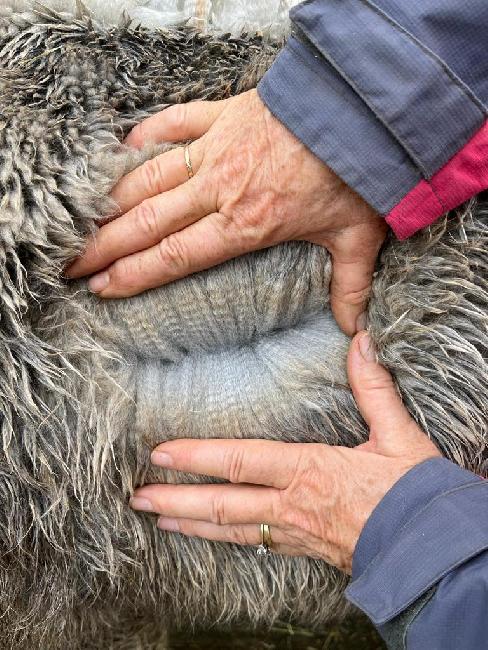 Alpaca Seller Information:
Breeder Information
Breeder Name:
Spring Farm Alpacas
Contact Name:
Vicki and Chris Agar
Telephone Number
01825 790885
General Information
Date listed
20th January 2023
Date modified
20th January 2023
Service Type:
On Farm
Drive By
Mobile Mate

Organisations Registered With:
British Alpaca Society
UKBAS35253
Web link specific for this stud:
Description
Houghton Blaine joined us in March 2022 from Herts Alpacas. We are so pleased to be able to add another proven stunning grey huacaya stud male. Blaine was shown at the BAS National Show in 2019 taking 1st Place as an adult.
Blaine's fleece is very dense, very fine and even in his fineness. He has a very low percentage of primary fibres and cuts a very heavy, stylish fleece full of high frequency, high amplitude crimp from skin to tip. Please note we don't have the data from his 1st fleece so the 16 microns AFD, SD 3.4 is actually from his 2nd fleece!!
When it comes to adding elite bloodlines, Blaine offers an outstanding opportunity for those looking to breed elite grey alpacas. Sired by Houghton Noah II a stunning grey male who has produced a number of top champions. Blaine's dam is a top Australian import Britannia of Houghton (light fawn).
Blaine's pedigree is unrivalled boasting famous names including Cedar House Brave Heart, Purrumbete Highlander, Jolimont Ruffino, Peruvian Hemingway and Snowmass Peruvian Escabar.
Blaine has 14 crias so far to his name (by end of 2022) of whom 5 are grey and 6 are black. When mated to either a grey or black female, he has so far only produced grey or black crias.
Prizes Won:
2019 BAS National 1st Place Adult Grey Male
2022 South of England 1st Place Senior Grey Male
Solid Colour:
Not applicable for grey animal
Date of Birth:
15th June 2016
Current Age:
7 Years and 6 Months
Sire and Dam Information
Name of Sire:
Houghton Noah 2
Colour of Sire:
Light Grey
Name of Dam:
Brittania of Houghton
Colour of Dam:
Light Fawn
Dam is a solid colour:
Yes
Fleece Information
Date of last sample:
10th May 2021
Age of animal at last sample:
4 Years and 11 Months
Fibre Testing Authority:
Art of Fibre
Fleece Number of last sample:
5th
Diameter (Micron) of first fleece sample:
16.00
Diameter (Micron) of last fleece sample:
21.10