Bozedown Ascendant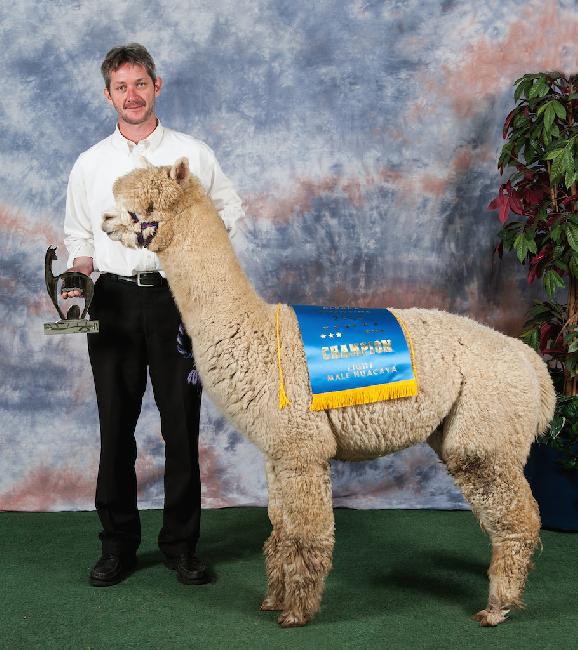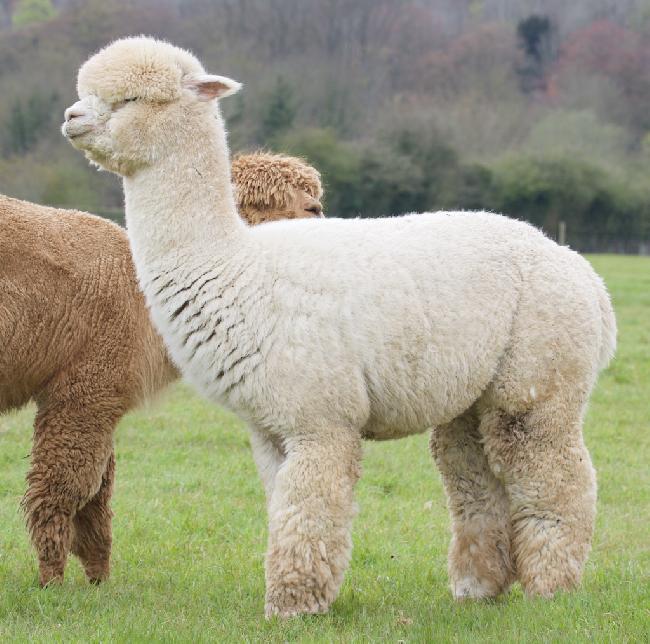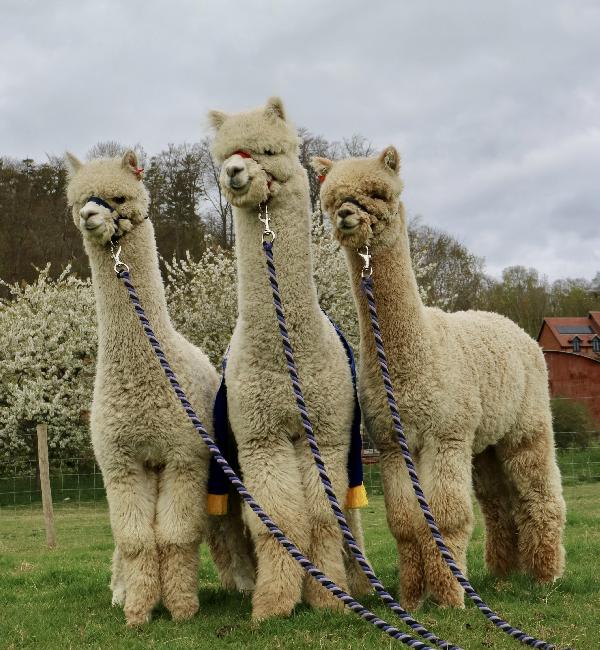 Alpaca Seller Information:
Breeder Information
Breeder Name:
Bozedown Alpacas
Contact Name:
Mary-Jo Smith
Town/Village:
Pangbourne, Berkshire
Telephone Number
0118 984 3827
General Information
Date listed
9th July 2014
Date modified
11th March 2019
Service Type:

Drive By
Mobile Mate

Blood Lineage:
Pure Peruvian
Organisations Registered With:
BAS
Description
Ascendant..... WOW, here is the quintessential huacaya! Superb conformation with rock-solid bone density, and truly dazzling brightness with abundance of fleece through both density and fleece length. Ascendant's crias have truly inherited that 'wow' factor! Solid frames and extreme brightness is their initial impact. This layering of Grandsire Galaxy and sire Rodrigo has established a new Bozedown dynasty. Ascendant has already made a huge impact on our breeding programme.
Ascendant's eighth fleece tested at under 20 microns in 2018, with SD 3.7 and comfort factor 99.7%!
Ascendant has a string of Champion progeny to his name. Ascendant's son Supreme Champion BOZ Blaze of Glory, stole the show scene in 2017 with a total of 8 champion ribbons in one year.
Prizes Won:
2018: BAS National Show - Champion Sire's Progeny Light
2018: Spring Fiesta - 2nd Sire's Progeny
2018: HOE Fleece Show -1st Light Fleece 48+ Months
2017: BAS National Show - Champion Sire's Progeny Light
2016: BAS National Show - 1st Senior White Male
2013 Futurity 1st Huacaya Adult Male Light
2013 Futurity Champion Light Huacaya Male
2013 BAS National Show 1st Adult Male Light H.
2013 BAS National Show Champion Adult Male H.
2014 Alpaca Showtime 1st H. Adult Light Male
2014 Alpaca Showtime Champion Light Male H.
2014 BAS National Show 1st Adult LightMale H.
2014 BAS National Show Champion Light Male H.
Date of Birth:
3rd August 2010
Current Age:
9 Years and 5 Months
Sire and Dam Information
Name of Sire:
Jolimont Rodrigo 2 of Bozedown
Sire is a solid colour:
Yes
Name of Dam:
Bozedown Andromeda
Fleece Information
Date of last sample:
8th October 2018
Age of animal at last sample:
8 Years and 2 Months
Fibre Testing Authority:
Australian Alpaca Fibre Testing
Fleece Number of last sample:
8th
Diameter (Micron) of first fleece sample:
17.00
Diameter (Micron) of last fleece sample:
19.40
Last sample % Fibre Over 30 microns:
0.70
Last Comfort Factor (%):
99.3