Bozedown Ascendant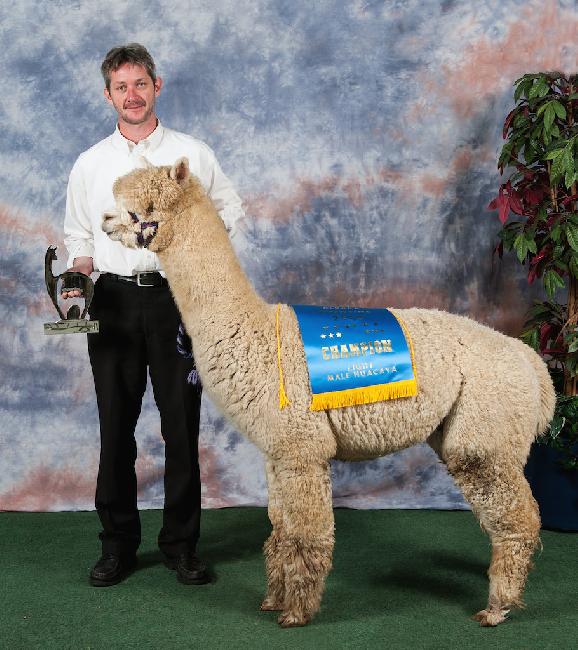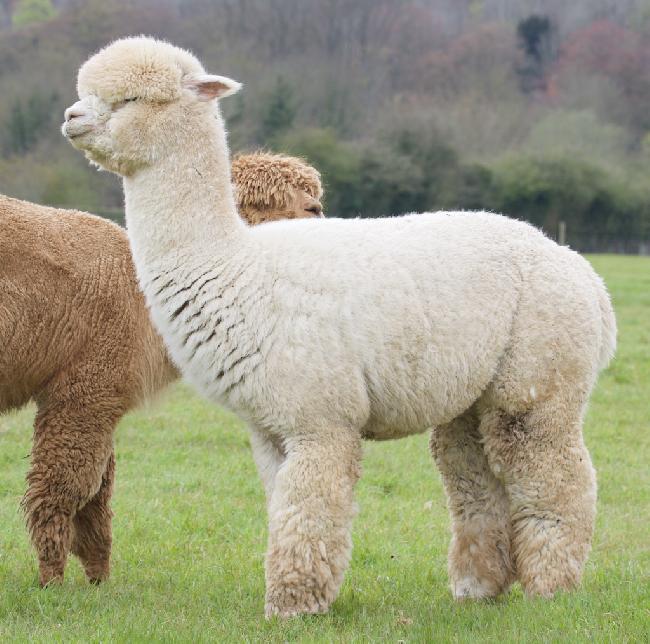 Alpaca Seller Information:
Breeder Information
Breeder Name:
Bozedown Alpacas
Contact Name:
Mary-Jo Smith
Town/Village:
Pangbourne, Berkshire
Telephone Number
0118 984 3827
General Information
Date listed
9th July 2014
Date modified
16th March 2018
Service Type:

Drive By
Mobile Mate

Blood Lineage:
Pure Peruvian
Organisations Registered With:
BAS
Description
Ascendant..... WOW, is he a looker! Superb conformation with rock-solid bone density, and truly dazzling brightness with abundance of fleece through both density and fleece length. Ascendant's crias have truly inherited that 'wow' factor! Solid frames and extreme brightness is their initial impact. Ascendant is already making just as much of an impact on our breeding programme as both of his splendid progenitors, grandsire Galaxy and sire Rodrigo did; this is a Stud worthy to carry on these 2 legendary pedigree lines!
In 2017 Ascendant's son BOZ Blaze of Glory was Supreme Champion at the Spring Alpaca Fiesta while still a Junior. He already has 8 Champion ribbons from just 2 shows: 4 from the Spring Alpaca Fiesta, where he also gained Best British bred alpaca, and 4 from the Heart of England autumn fleece show, including Supreme Champion fleece.
Also in 2017 Ascendant's daughter, Bozedown Just Dance was 1st and Reserve Champion Light female at the BAS National Show, then went one better at the HOE Spring Fiesta, gaining another first place and Champion Light female.

Special offer on Stud Fees for multiple breedings
Stud Fee £800 + VAT:
Quantity Discount Discounted fee
2 10% £720 + VAT

3 to 5 20% £640 + VAT

6 plus 30% £560 + VAT
Prizes Won:
2017: BAS National Show - Champion Sire's Progeny Light
2016: BAS National Show - 1st Senior White Male
2013 Futurity 1st Huacaya Adult Male Light
2013 Futurity Champion Light Huacaya Male
2013 BAS National Show 1st Adult Male Light H.
2013 BAS National Show Champion Adult Male H.
2014 Alpaca Showtime 1st H. Adult Light Male
2014 Alpaca Showtime Champion Light Male H.
2014 BAS National Show 1st Adult LightMale H.
2014 BAS National Show Champion Light Male H.
Date of Birth:
3rd August 2010
Current Age:
8 Years and 6 Months
Sire and Dam Information
Name of Sire:
Jolimont Rodrigo 2 of Bozedown
Sire is a solid colour:
Yes
Name of Dam:
Bozedown Andromeda
Fleece Information
Date of last sample:
15th May 2017
Age of animal at last sample:
6 Years and 9 Months
Fibre Testing Authority:
Australian Alpaca Fibre Testing
Fleece Number of last sample:
7th
Diameter (Micron) of first fleece sample:
17.00
Diameter (Micron) of last fleece sample:
20.30
Last sample % Fibre Over 30 microns:
1.40
Last Comfort Factor (%):
98.6