Pure Tempest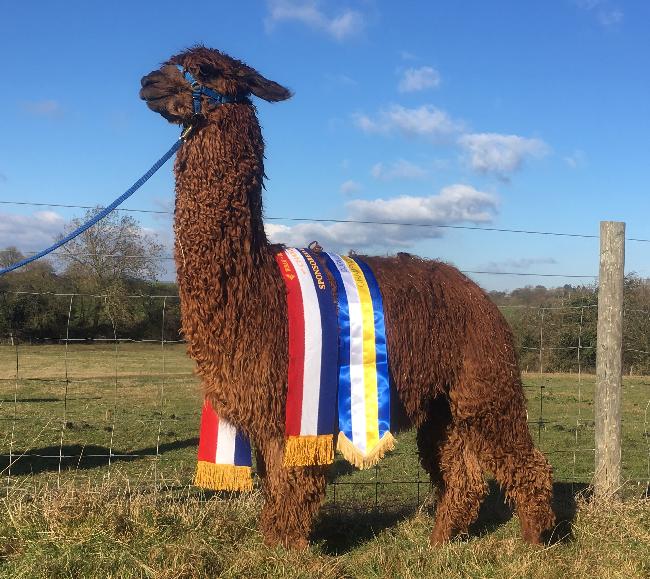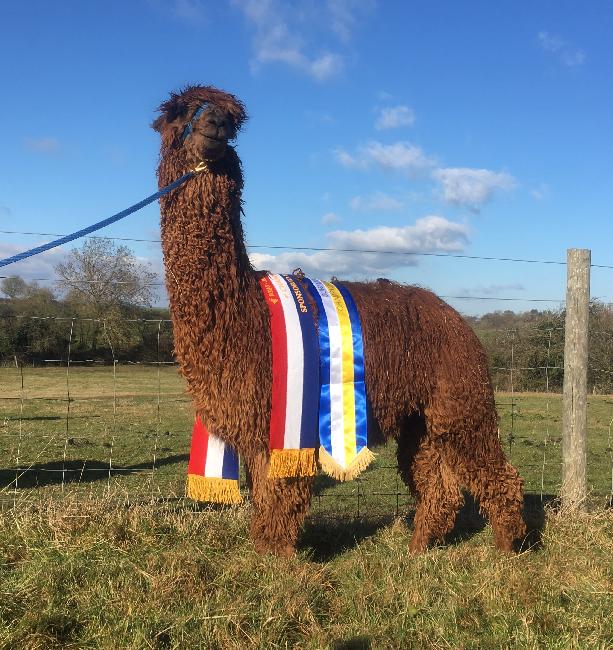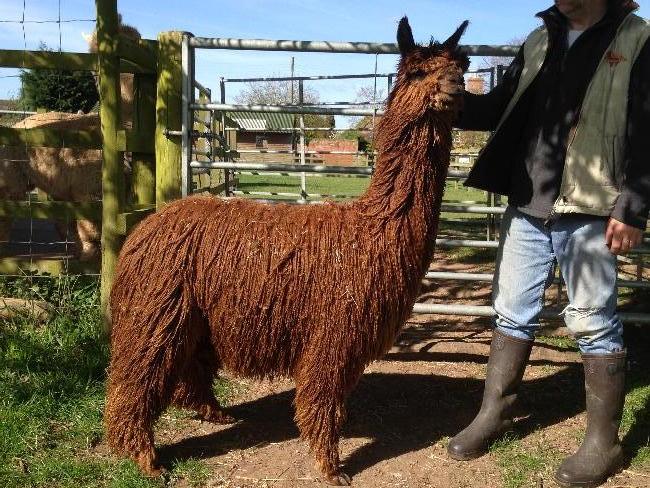 Alpaca Seller Information:
Breeder Information
Breeder Name:
PURE ALPACAS
Contact Name:
Jay and Hilary Holland
Telephone Number
07789 257222
General Information
Date listed
18th March 2017
Date modified
10th April 2019
Blood Lineage:
Peruvian/American
Organisations Registered With:
British Alpaca Society
Description
Tempest is a superlative suri; he exudes lustre within well defined and individual, solid locks of fibre.
His dam's offspring mature out early and develop strong frame with great substance of bone. They have wonderful, soft natures and Tempest is very easy to work with.

With the world famous DDF MacGuyver as his Great Grand Sire on both sides plus a smattering of Dazzler, Don Juan and, of course, Wonder Dream this young male is going to make a tremendous impact in the coloured suri herds of the UK.

We are restricting matings in his first full season so act quickly.
Prizes Won:
2016 Royal Three Counties - Champion
2016 North Devon - Champion
2017 BAS National Show - Champion
2017 North Somerset - Champion
2017 Devon County - Champion
2017 Midlands Championship - Champion
Date of Birth:
2nd June 2015
Current Age:
4 Years and 5 Months
Sire and Dam Information
Name of Sire:
SPRINGFARM KRUG
Colour of Sire:
Medium Brown
Sire is a solid colour:
Yes
Colour of Dam:
Medium Fawn
Dam is a solid colour:
Yes
Fleece Information
Date of last sample:
16th April 2016
Age of animal at last sample:
10 Months
Fibre Testing Authority:
Australian Alpaca Fibre Testing
Fleece Number of last sample:
1st
Diameter (Micron) of first fleece sample:
18.10
Last sample % Fibre Over 30 microns:
1.80
Last Comfort Factor (%):
98.2