Thistledown Maniatoto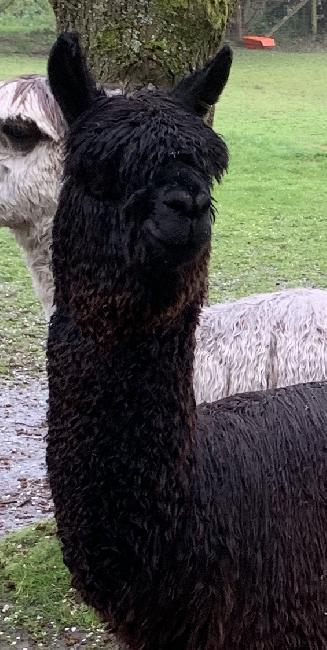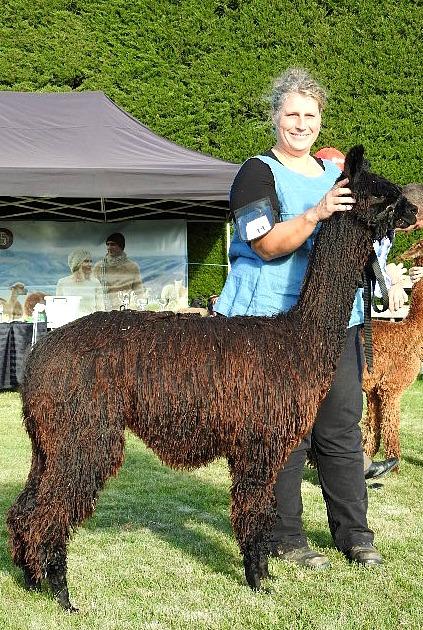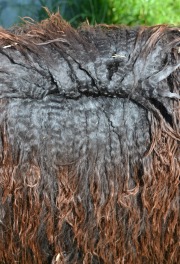 Alpaca Seller Information:
Breeder Information
Breeder Name:
Faraway Alpacas
Contact Name:
Nikki Hayton
Town/Village:
Fordingbridge
Telephone Number
07971 342975
General Information
Name
Thistledown Maniatoto
Date listed
12th June 2020
Date modified
19th January 2023
Breed Type:
Suri (Homozygous)
Service Type:

Drive By
Mobile Mate

Blood Lineage:
NZ/USA/Accoyo
Organisations Registered With:
BAS
AAA
Web link specific for this stud:
Description
Thistledown Maniatoto has the most exquisite handling fleece with high lustre, fine uniform micron and good density.
Maniatoto was shown in New Zealand as a junior and intermediate to high acclaim. His second
fleece showed excellent follicular alignment and
lovely lustre. He feels superb!
He has extremely good genetics on both his dam and sire lines. Both parents are BLACK.

His dam Thistledown Manaia is one of Thistledown's
top performing dams, producing a number of stud
males.
His sire Thistledown Oscuro of Faraway is a multi-winning Champion who
has retained his fineness as a working male.

Maniatoto's first breeding year's progeny won 29 Championships between them and he also won Suri Sire's Progeny at the 2022 BAS National Show.
Prizes Won:
Winner of Sire's Progeny at the 2022 BAS National Show.

NZ National Show 2017, 1st Junior Black Suri
NZ Northern Show, Champion Junior Male Suri
NZ Canterbury Show 2017, Champion Black Suri
NZ Canterbury Show 2017, Champion Junior Male Suri
NZ Oxford Show 2018, 1st Intermediate Black Male Suri
Date of Birth:
21st February 2017
Current Age:
6 Years and 10 Months
Sire and Dam Information
Name of Sire:
Thistledown Oscuro
Sire is a solid colour:
Yes
Name of Dam:
Thistledown Manaia
Fleece Information
Date of last sample:
1st November 2018
Age of animal at last sample:
1 Year and 9 Months
Fibre Testing Authority:
Australian Alpaca Fibre Testing
Fleece Number of last sample:
1st
Diameter (Micron) of first fleece sample:
17.20
Last sample % Fibre Over 30 microns:
0.00
Last Comfort Factor (%):
100