Caprhianna Casper The Casanova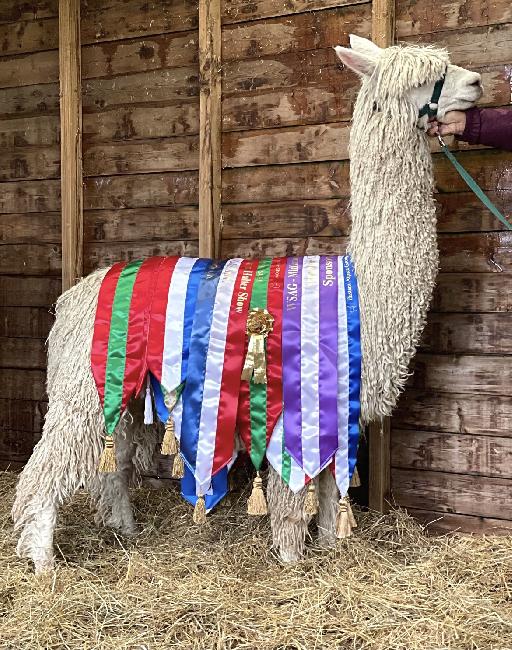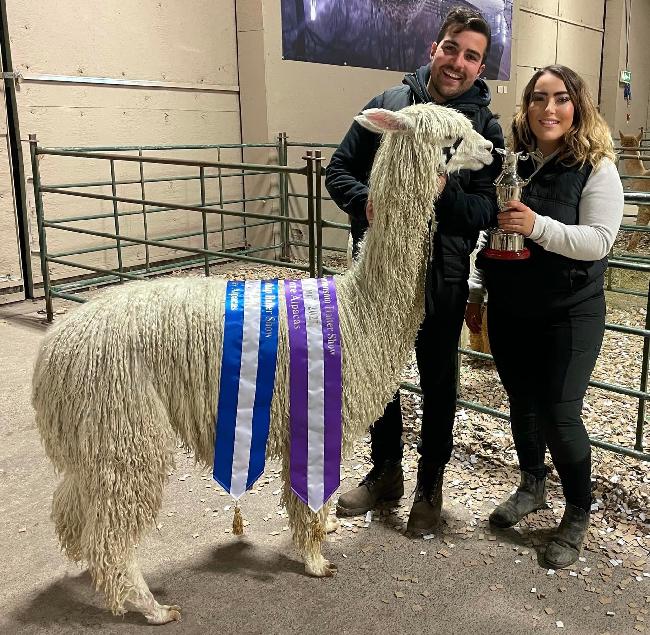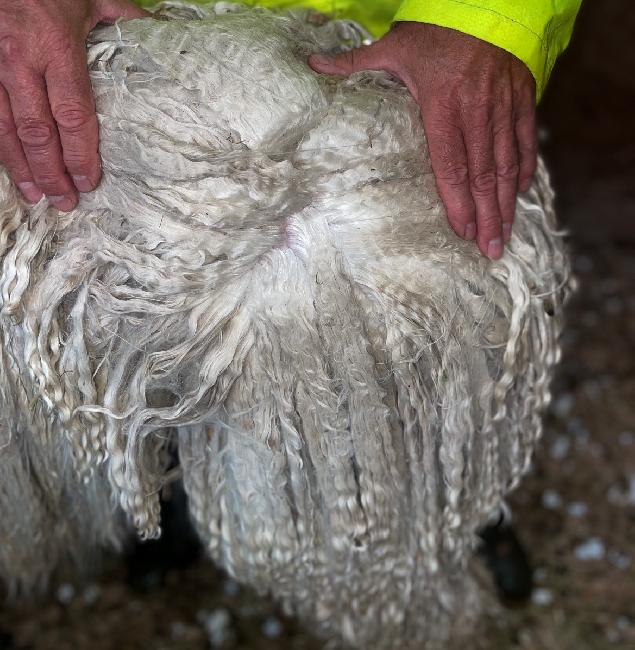 Alpaca Seller Information:
Breeder Information
Breeder Name:
Lane House Alpacas
Telephone Number
07901287781
General Information
Name
Caprhianna Casper The Casanova
Date listed
16th January 2023
Date modified
16th January 2023
Service Type:

Drive By
Mobile Mate

Blood Lineage:
Australian
Organisations Registered With:
BAS
Description
*New for 2023*
Casper is an exceptional suri male.
Having already won 5 supreme champion titles this male has a very exciting future ahead of him. His fleece is exceptionally dense, fine and uniform with magnificent lustre throughout. He stands of a very strong frame with lustrous locks from head to toe. He simply stands out in the paddock!
Sired by the impressive Houghton Nathaniel an Australian in-utero male. He brings in exciting suri genetics to advance the suri breeding program.
We are eagerly anticipating the arrival of his first cria this season.
Prizes Won:
1st & Champion White Male - Eastern Halter Show 2021
SUPREME CHAMPION SURI - Eastern Halter Show 2021
BEST OF BRITISH SURI - Eastern Halter Show 2021
JUDGES CHOICE SURI - Eastern Halter Show 2021
1st & Champion White Male - Midlands Championships 2021
1st & Champion White Male - South Of England Show 2022
1st & Champion White Male - Three Counties Show 2022
BEST OF BRITISH SURI - Three Counties Show 2022
R. SUPREME CHAMPION SURI - Three Counties Show 2022
1st & Champion White Male - Ellingham & Ringwood Show 2022
1st & Champion White Male - Eastern Halter Show 2022
SUPREME CHAMPION SURI - Eastern Halter Show 2022
BEST OF BRITISH SURI - Eastern Halter Show 2022
1st & Champion White Male - Yorkshire Alpaca Show 2022
SUPREME CHAMPION SURI - Yorkshire Alpaca Show 2022
BEST OF BRITISH SURI - Yorkshire Alpaca Show 2022
1st & Champion White Male - Welsh Alpaca Show 2022
SUPREME CHAMPION SURI - Welsh Alpaca Show 2022
BEST OF BRITISH SURI - Welsh Alpaca Show 2022
1st & Champion White Male - Midlands Championships 2022
SUPREME CHAMPION SURI - Midlands Championships 2022
BEST OF BRITISH SURI - Midlands Championships 2022
Date of Birth:
11th August 2019
Current Age:
4 Years and 4 Months
Sire and Dam Information
Name of Sire:
Houghton Nathaniel
Sire is a solid colour:
Yes
Name of Dam:
Houghton Marengo
Dam is a solid colour:
Yes
Fleece Information
Date of last sample:
26th June 2022
Age of animal at last sample:
2 Years and 10 Months
Fibre Testing Authority:
Art of Fibre
Fleece Number of last sample:
3rd
Diameter (Micron) of first fleece sample:
17.30
Diameter (Micron) of last fleece sample:
18.10