Hanley Hall R. A. Polaris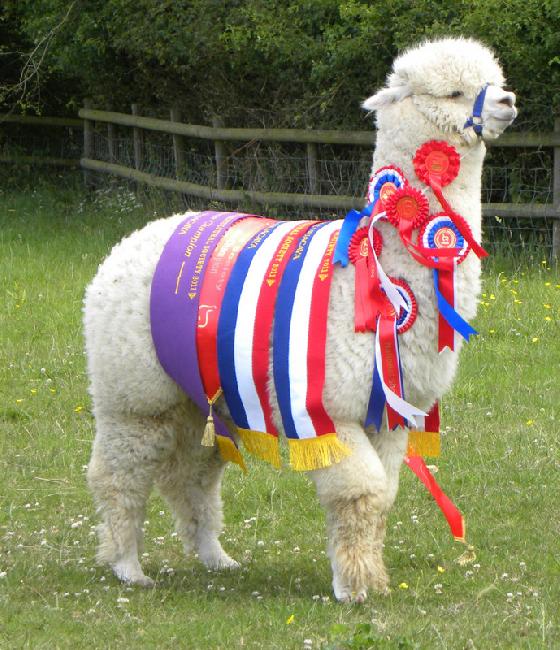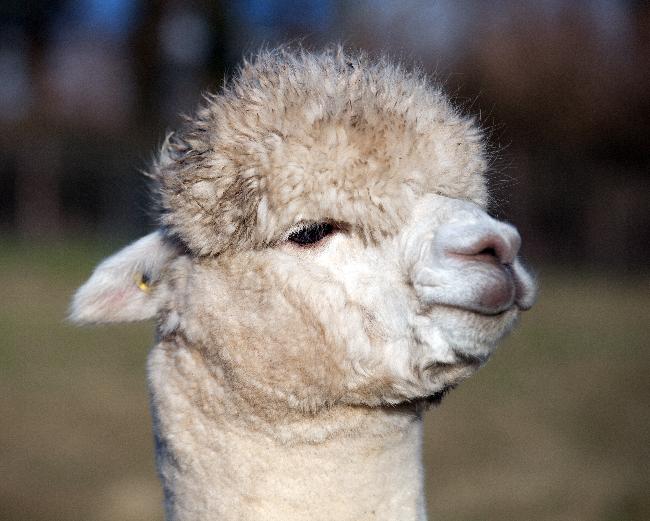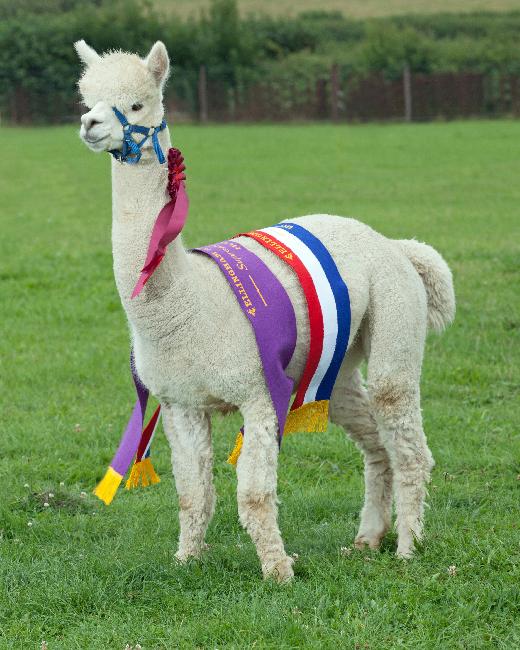 Alpaca Seller Information:
Breeder Information
Breeder Name:
ALPHA ALPACAS
Telephone Number
01308 488661/07739 382483
General Information
Name
Hanley Hall R. A. Polaris
Date listed
31st January 2014
Date modified
31st January 2018
Service Type:
On Farm
Drive By
Mobile Mate

Blood Lineage:
Rural Alianza Peruvian
Organisations Registered With:
British Alpaca Society UKBAS13689
Ear Tag HHABASUK115
Web link specific for this stud:
Description
This 8 year old solid white male was awarded his first championship at the BAS National Show as a junior and he has continued to win championships in every age group, his most recent being in 2017, at the West Shires Midlands Show when he was Reserve Champion to the male who subsequently won the Supreme Champion. He was also extremely well represented by his progeny who during 2017 have won a wide variety of classes/championships. With 44 registered progeny, some of whom are coloured as a result of breeders using Polaris to add both fineness and density to their breeding programmes , the qualities of this stud male should not be underestimated or overlooked.
Prizes Won:
2010 - BAS National Show - JWM 1st
Junior Male Champion
Kenilworth - JWM 1st
2011 - British Alpaca Futurity IWM 1st
Kenilworth - IWM 1st
Champion White Male
Best British Bred Huacaya
Supreme Champion
- Three Counties Show IWM 1st
Intermediate Male Champion
Supreme Champion
2012 - Three Counties Show AWM 1st
Adult Male Champion
Best Bred British Huacaya
Champion White
HOE Fleece Show Huacaya White
24-48 months 1st
Best British Bred Huacaya
2013 - British Alpaca Futurity Fleece
Show
24-48 months Huacaya White 1st
Champion White Huacaya
Supreme Champion Huacaya Fleece
BAS NAtional Fleece Show
24-48 months - 1st
- Ellingham Show - AWM 1st
Champion White Male
Supreme Champion
- Romsey Show - SWM 1st
Champion White Male
Supreme Champion
2017 West Shires Midlands Championship
SWM - 2nd and Reserve Champion WM
Date of Birth:
31st August 2009
Current Age:
9 Years and 8 Months
Sire and Dam Information
Name of Sire:
Hanley Hall Rural Alianza Tiberius (UKBAS03675)
Sire is a solid colour:
Yes
Name of Dam:
Hanley Hall Evenstar (UKBAS01422)
Fleece Information
Date of last sample:
5th May 2017
Age of animal at last sample:
7 Years and 9 Months
Fibre Testing Authority:
Australian Alpaca Fibre Testing
Fleece Number of last sample:
8th
Diameter (Micron) of first fleece sample:
18.20
Diameter (Micron) of last fleece sample:
26.30
Last sample % Fibre Over 30 microns:
16.00
Last Comfort Factor (%):
84
Last Yield (Kg/Year):
4.20
Last Sample Curvature:
41.30
Staple Length of last sample:
90