Snowmass Mystic Star XX of ARW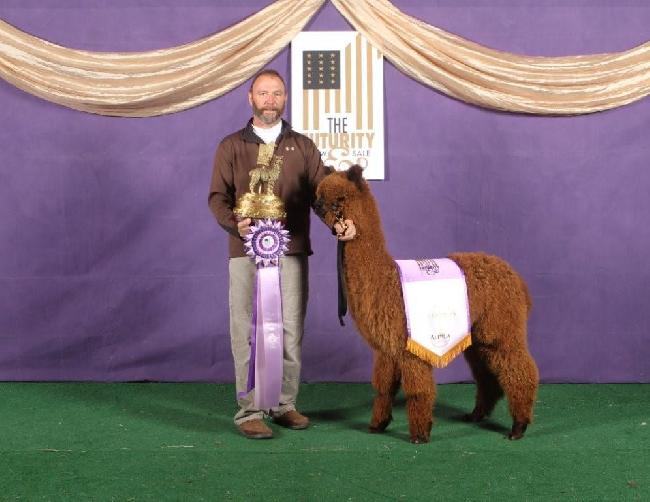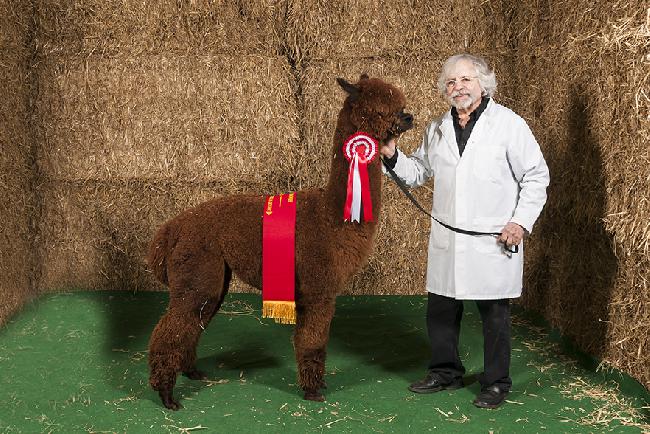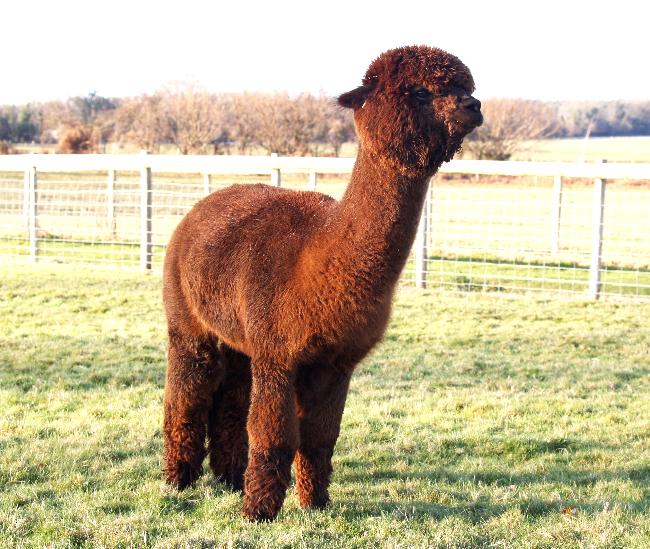 Alpaca Seller Information:
Breeder Information
Breeder Name:
Artwork Alpacas
Contact Name:
Ken Freivokh
Telephone Number
07785 258740
General Information
Name
Snowmass Mystic Star XX of ARW
Date listed
3rd February 2019
Date modified
29th January 2023
Organisations Registered With:
BAS UKBAS30831
USA/35263524
ARI 35263524
CIS 2343
Web link specific for this stud:
Description
Mystic Star was selected alongside Bronze Royalty by Don and Julie Skinner to represent Snowmass for two consecutive years at the undisputed top US show, namely the Kansas Futurity. Mystic Star was Futurity Colour Champion in 2015 and Futurity Reserve Colour Champion in 2016. Always alongside Snowmass Bronze Royalty, they have constantly alternated between the top prizes, so we decided to bring both. Which will ultimately be the best only time will tell! In the meantime, his progeny have been winning championships, the latest Hannahston Drumnadrochit, NEBAG Supreme Champion.
Mystic Star's Sire is Ultimate Star XX, a son of the amazing Snowmass Matrix, perhaps the most famous offspring of the legendary Snowmass Quechua.
2015 Histogram;
14.7 3.5 23.5 SF 14.63 0.6 Curve 45

Julie Skinner's comments:
He is an exceptional male and very true to color all over his fleece and consistency of his fine fleece qualities extend over his entire fleece.
We lost his sire. Who was one of our most exciting sons of Matrix via great Dam XXXtreme Star of Hope.
On the bottom side you have a great color combination with one of my all-time favorite Quechua sons Snowmass Overture and one of my all-time favorite Dams. Snowmass Invincibly fine. The pedigree goes back much further than you can see which is really exciting to have in a Stud these days especially with his line up. You just can't go wrong with these genetics no matter what color comes out. He is really well balanced and the nicest thing is the Futurity judges LOVED him the most.
Prizes Won:
Colour Champion US Kansas Futurity 2015
Reserve Colour Champion US Kansas Futurity 2016
BAS National Show 2018 - 2nd Adult Male Brown (First was Bronze Royalty)
Champion Brown Male - Heart of England Spring Alpaca Fiesta 2018
Reserve Champion Brown Male - South of England Show 2018
Date of Birth:
29th July 2014
Current Age:
9 Years and 5 Months
Sire and Dam Information
Name of Sire:
Snowmass Ultimate Star XX
Colour of Sire:
Light Fawn
Sire is a solid colour:
Yes
Name of Dam:
Snowmass Royal Mystic XX
Colour of Dam:
Medium Brown
Fleece Information
Date of last sample:
10th May 2018
Age of animal at last sample:
3 Years and 10 Months
Fibre Testing Authority:
Australian Alpaca Fibre Testing
Diameter (Micron) of first fleece sample:
14.70
Diameter (Micron) of last fleece sample:
18.30
Last Spinning Fineness:
17.68
Last Sample Curvature:
44.00