Fangdale Milo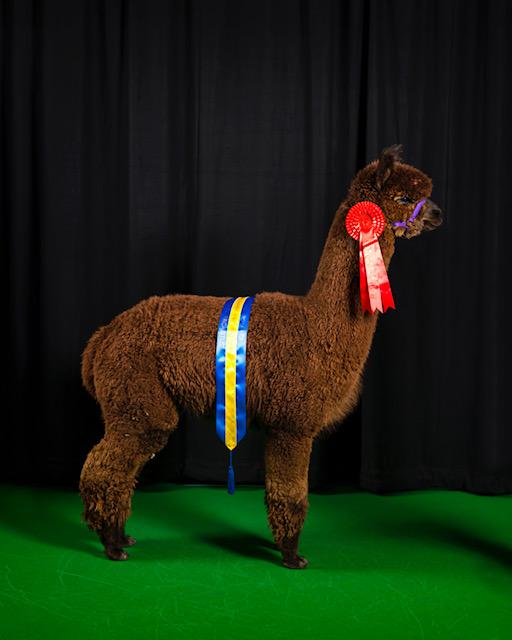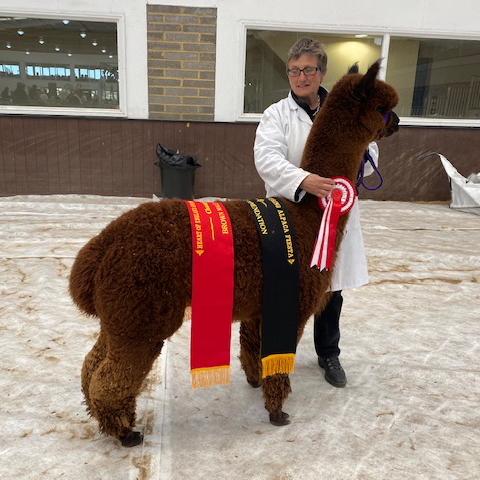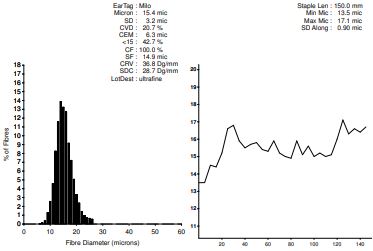 Alpaca Seller Information:
Breeder Information
Breeder Name:
Fangdale Alpacas
Contact Name:
Deborah Sporton & Nicky Mayes
Town/Village:
Middlesbrough
Telephone Number
01439 798168
General Information
Date listed
4th April 2022
Date modified
15th March 2023
Blood Lineage:
Australian
Organisations Registered With:
UKBAS36107
Description
Milo is a stunning brown stud male whose first cria were born in 2022. He has an impressive pedigree - sired by National Brown Champion Toft Timogen, His dam is our own multi-Supreme Champion Houghton Jubilation of Fangdale. Jubilation won Supreme Huacaya at the BAS National Show in 2018.
Milo is also performing well in the Show Ring. He was awarded 1st Place in an extremely competitive Adult Brown Class at the National Show in 2022 and subsequently Reserve Champion. He followed this up with Championships at the Heart of England Show (including Judges Choice Huacaya) as well as the North West Alpaca Show. Like Timogen who is renowned for longevity and uniformity of fleece fineness, Milo also has an incredible ultrafine, uniform fleece that extends down his blanket. His fleece statistics attest to this and are impressive for a brown male. Heritable traits passed through Jubilation include very little observable difference between primary and secondary fibres. Judges have further commented on the luxurious handle of Milo's fleece. Milo stands and moves well and is conformationally correct with a good substance of bone.
Prizes Won:
Scottish Alpaca Championships 2022
1st Adult Brown Male
Reserve Champion Brown Male

Spring Alpaca Fiesta Heart of England 2022
1st Adult Brown Male
Champion Brown Male
Judges Choice Huacaya

NWAG Halter Show 2022
1st Adult Brown Male, Champion Brown Male

BAS National Show 2022
1st Adult Brown Male, Reserve Champion Brown Male

Yorkshire Fleece Show 2021
1st Huacaya Brown Fleece 12-22mths, Reserve Champion Brown Fleece

Northern Halter Show 2021
1st Adult Brown Male, Reserve Champion Brown Male.

Northern Fleece Show 2021
1st Huacaya Brown Fleece 12-24mths, Champion Brown Fleece.

NEBAG Halter Show 2021
2nd Adult Brown Male

Yorkshire Alpaca Group Show 2021
4th Adult Brown Male

Westmorland Show 2021
3rd Adult Brown Male
Date of Birth:
9th June 2019
Current Age:
4 Years and 6 Months
Sire and Dam Information
Name of Sire:
Toft Timogen
Colour of Sire:
Dark Brown
Sire is a solid colour:
Yes
Name of Dam:
Houghton Jubilation of Fangdale
Colour of Dam:
Light Brown
Dam is a solid colour:
Yes
Fleece Information
Date of last sample:
22nd May 2021
Age of animal at last sample:
1 Year and 11 Months
Fibre Testing Authority:
Art of Fibre
Fleece Number of last sample:
2nd
Diameter (Micron) of first fleece sample:
15.40
Diameter (Micron) of last fleece sample:
17.30
Last sample % Fibre Over 30 microns:
0.00
Last Comfort Factor (%):
100
Last Spinning Fineness:
16.30
Last Sample Curvature:
41.60
Staple Length of last sample:
110