Dreamcoat Earl Grey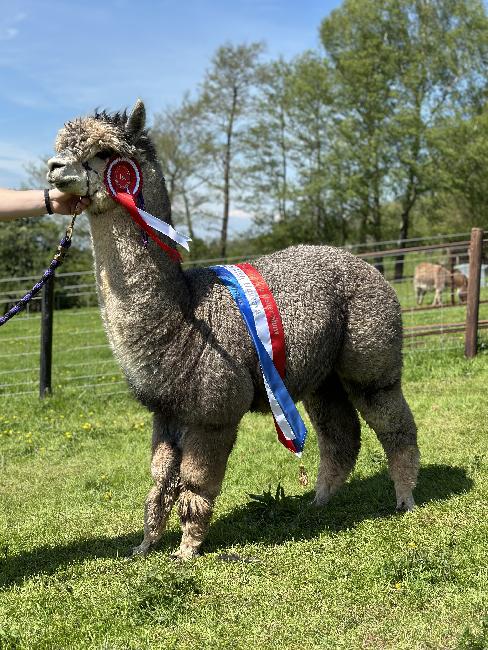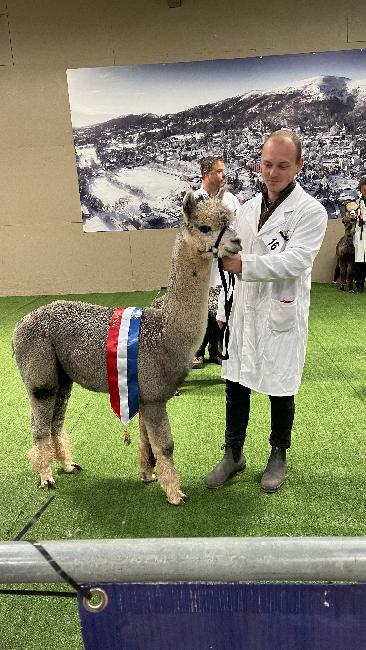 Alpaca Seller Information:
Breeder Information
Breeder Name:
Usk Valley Alpacas
Contact Name:
George Morgan
Telephone Number
01600 473 222
General Information
Date listed
28th January 2023
Date modified
28th January 2023
Proven/Unproven:
Unproven
Description
We are introducing Earl Grey to our team of working stud males for 2023. We selected this male for his great degree of fineness, alongside his density, and also his depth of grey in his pedigree.

Earl Grey stands on a solid frame, stands proudly in the paddock and has solid bone. His fleece equally matches in quality his confirmation, boasting good fineness and density, with a soft handle and good staple length. For a grey, he is very uniform in colour.

Earl grey has some incredible names in his pedigree, these include Cedar House Long John, Jessamine Redlands, Alpaca Stud Nyetimber, ATA Cambridge Centurion, and Lillyfield Jack of Spades.

We are sure Earl Grey is going to produce some outstanding cria in the 2024 season, and for the moment we will be keeping his breeding in house.
Prizes Won:
Midlands Championship 2022 - 1st Place Adult Grey Male and CHAMPION GREY MALE

SWAG at Somerset County 2022 - 1st Adult Grey Male

Welsh Alpaca Show - 1st Adult Grey Male
Solid Colour:
Not applicable for grey animal
Date of Birth:
6th August 2020
Current Age:
3 Years and 4 Months
Sire and Dam Information
Name of Sire:
Herts Alpacas Grey Aramist
Colour of Sire:
Medium Grey
Name of Dam:
Amiryck Honeysuckle