Amberly Prohibition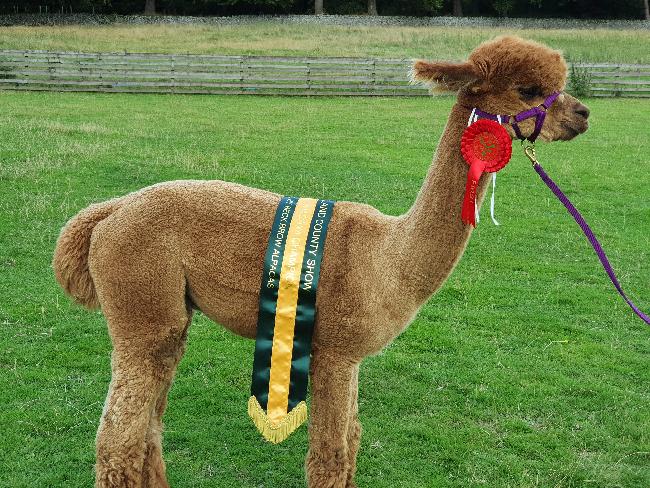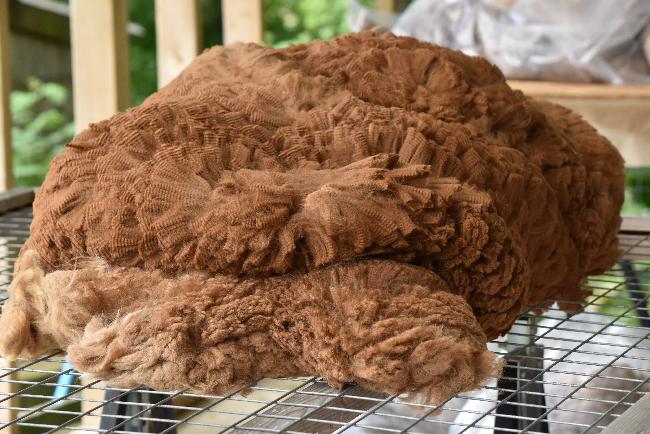 Alpaca Seller Information:
Breeder Information
Breeder Name:
Velvet Hall Alpacas
Contact Name:
Stuart Ramsay
Telephone Number
01896870201
General Information
Date listed
31st January 2023
Date modified
31st January 2023
Service Type:
On Farm
Drive By
Mobile Mate

Blood Lineage:
Australian
Organisations Registered With:
Registration Number: UKBAS37449
Ear Tag: ABLBASUK075
Microchip: 958000010733367
Description
Amberly Prohibition has been with Velvet Hall Alpacas for the last 3 years, and we are pleased to announce that he is now a permanent fixture at Velvet Hall. Pro as he's known, is the best Fawn/Brown male we have on farm. He displays excellent uniformity of micron in a fine and dense fleece. The brightness is bordering on lustre with the fleece style carrying to the extremities. He has his first progeny on the ground in 2022.
Prizes Won:
Yorkshire Alpaca Halter Show 2022
Huacaya Adult Male - Fawn 1st
Yorkshire Alpaca Halter Show 2022
Huacaya Champion Fawn Male R
Northern Fleece Show 2022
Huacaya Fawn Fleece 24-48 Months 1st
Northern Fleece Show 2022
Champion Fawn Haucaya Fleece R
National Fleece Championship 2021
Fawn Huacaya Fleece - Championship C
Westmorland County Halter Show 2021 Huacaya Adult Male - Fawn 1st
Westmorland County Halter Show 2021 Huacaya Champion Fawn Male C
Northern Halter Show 2021
Huacaya Adult Male - Fawn 4th
Northern Fleece Show 2020
Champion Fawn Haucaya Fleece C
Northern Fleece Show 2020
Champion Huacaya Fleece C
Northern Fleece Show 2020
Huacaya Fawn Fleece 6-12 Months 1st
Date of Birth:
27th June 2019
Current Age:
4 Years and 6 Months
Sire and Dam Information
Name of Sire:
Popham Churchhill
Colour of Sire:
Light Brown
Sire is a solid colour:
Yes
Name of Dam:
Popham Tequila
Colour of Dam:
Medium Brown
Dam is a solid colour:
Yes
Fleece Information
Date of last sample:
Breeder did not submit date of last sample
Fibre Testing Authority:
Art of Fibre
Fleece Number of last sample:
1st
Diameter (Micron) of first fleece sample:
15.40
Last sample % Fibre Over 30 microns:
0.00
Last Comfort Factor (%):
100
Last Sample Curvature:
48.50